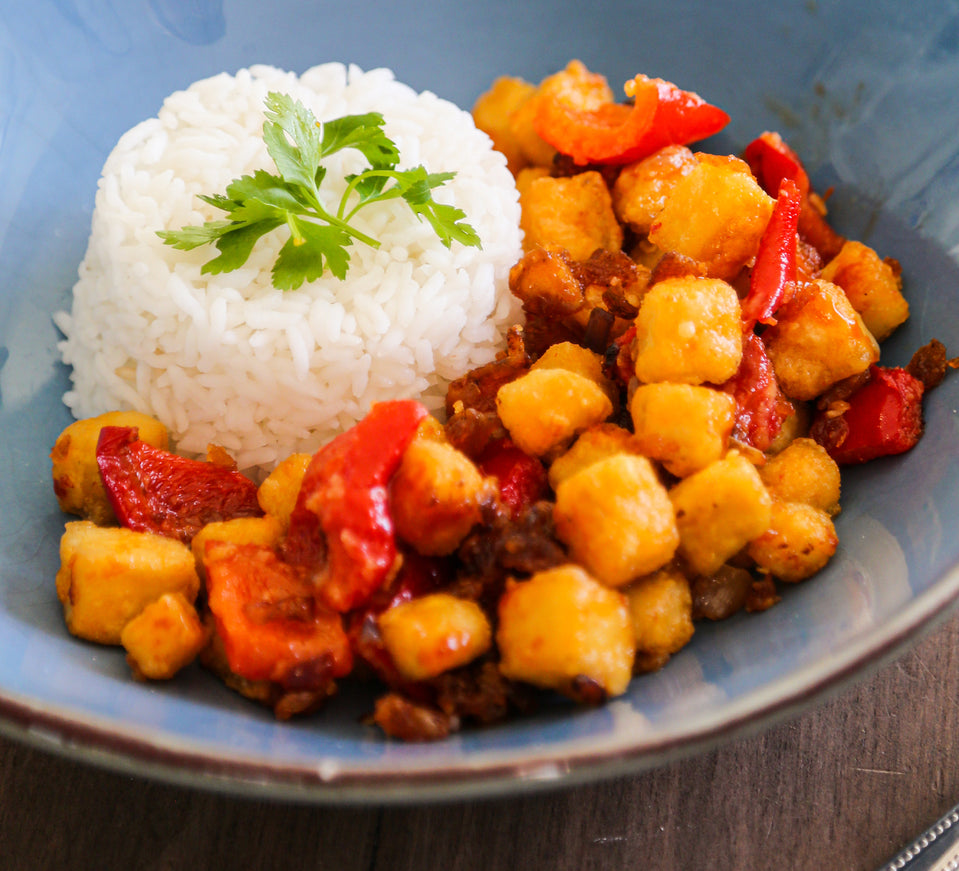 Stir Fried Sweet Chilli Tofu
This Chinese-inspired dish offers a tasty meal for all the family. This dish stars our Sweet Chilli Sauce!
INGREDIENTS for 4:-
3 tbsp corn flour
1 tsp salt & pepper
450g tofu, diced
3 tbsp sesame oil
1 red pepper
1 onion
1-2 tbsp Dr. Will's Sweet Chilli Sauce
1 tsp soy sauce
To serve: rice, parsley, sesame seeds & spring onion
Method
Mix 2 tbsp of cornflour, salt & pepper in a large bowl. Add tofu to the mixture and toss to coat.

Add to a frying pan with 1 tbsp of sesame oil and cook until golden.

In a separate bowl, mix sweet chilli, soy sauce, 2 tbsp sesame oil & 1 tbsp cornflour to make sauce.

Take out the tofu from the pan, and add red pepper & onion and cook until softened.

Add sauce to frying pan and stir until mixed through. Add tofu and stir again & cook until sauce has thickened.

Serve with rice & other toppings.
Leave a comment