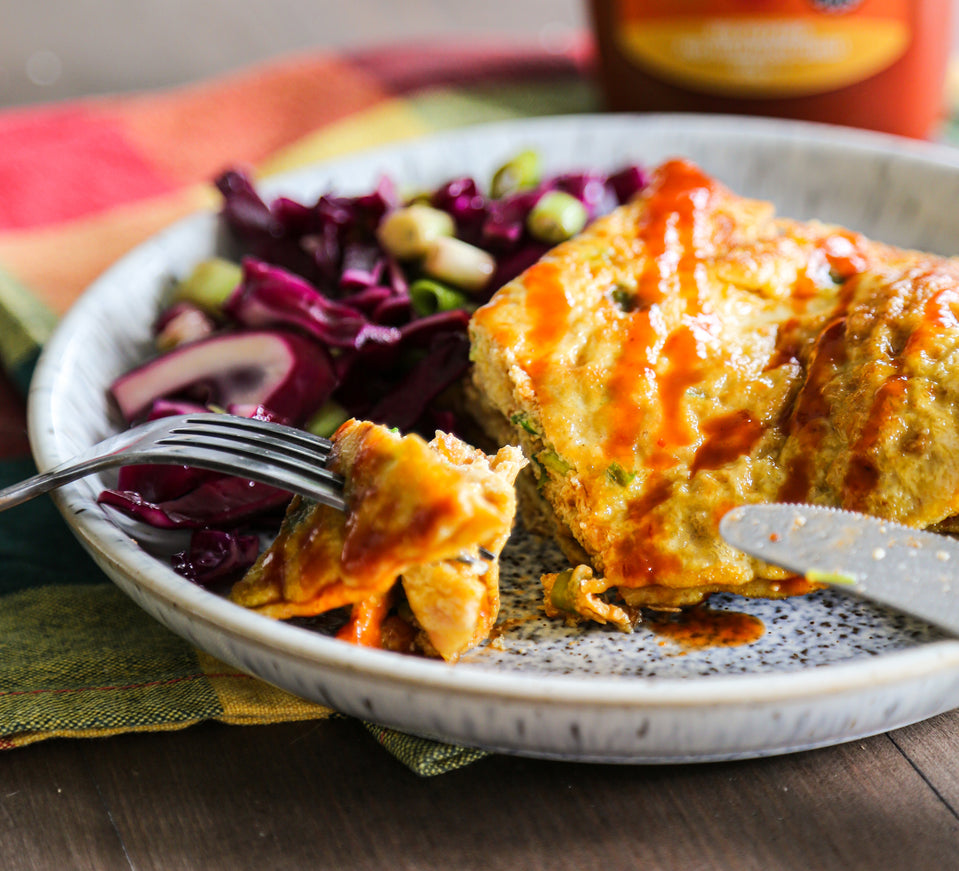 A delicious healthy dish starring our
 

Sriracha sauce. Perfect for breakfast, lunch or dinner!
INGREDIENTS for 2:-
Tortilla
4 large eggs
1 tsp soy sauce
1 shallot, finely chopped
3 tsp sriracha hot sauce
1 spring onion, chopped

Asian Slaw:
200g red cabbage
1 spring onion
1 tbsp olive oil
1 tsp sesame oil
50ml rice wine vinegar
1 tbsp honey
1 tsp soy sauce
1/2 tsp garlic, chopped
Method
To make slaw, slice cabbage & spring onion into thin strips and add to a large bowl.
Mix remaining ingredients into a small bowl and whisk to make a dressing. Pour dressing into large bowl & stir well.
Beat eggs in a bowl, and add soy, shallots & 1 tsp of sriracha.
Cook in a frying pan with a little extra olive oil. Cook until the egg has just set.
Scatter the chopped spring onions & extra sriracha and fold gently in half with the spatula.
Serve with Asian slaw.
Leave a comment