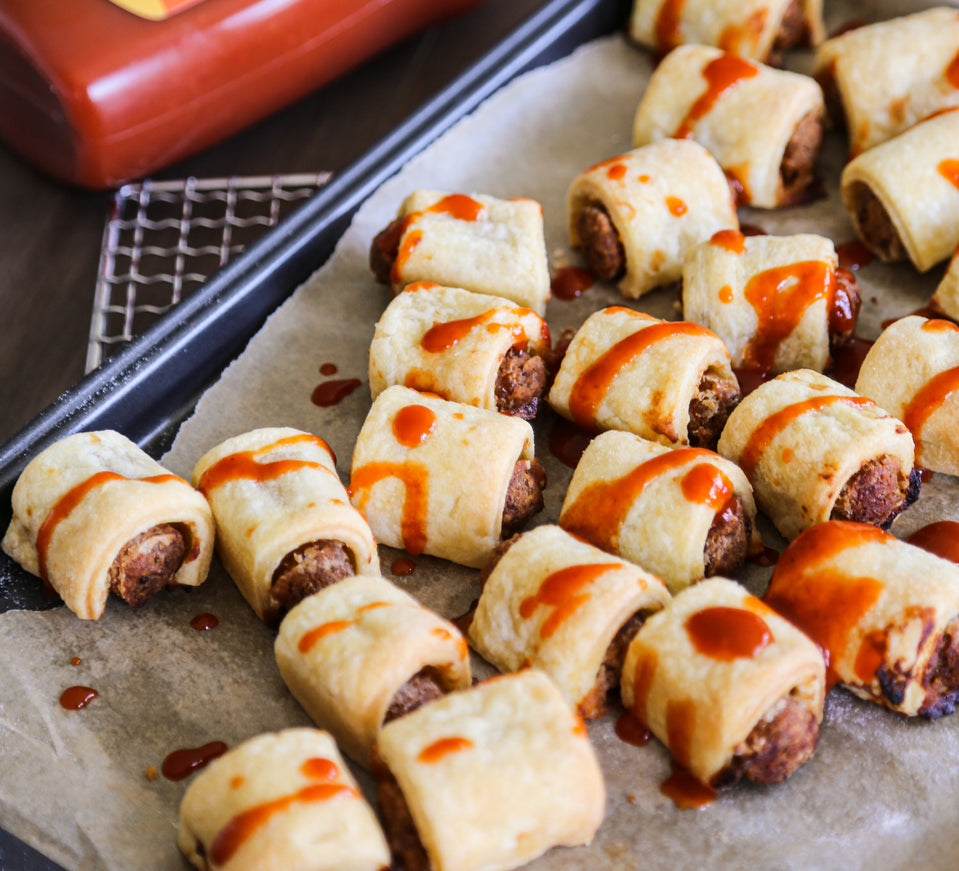 Honey Sriracha Pigs in Blankets
Perfect for parties these light bites star our Sriracha sauce. Slightly sweet & slightly spicy, it's a lovely dish for canapés or just a little snack!
INGREDIENTS for 12:-
Honey Sriracha Glaze:
5 tbsp butter
1 tbsp plain flour
100g honey
50g sriracha hot sauce
1 tbsp soy sauce
1 lime, juiced

Rolls:
500g puff pastry
48 cocktail sausages
Method
Melt butter in a small pan over a medium heat. Whisk in the flour lightly & stir for 1 minute. Stir in honey, sriracha, soy sauce & lime juice and bring to a low boil or until slightly thickened. Set aside.
Preheat oven to 190C.
Cut the pastry block into 3 separate blocks. Roll out to roughly 0.5cm thickness and cut into quarters. Then cut these pieces into quarters, until there is 16 separate sections of pastry. Then repeat with the other two blocks.
Add sausages to glaze and coat well. Place each sausage into a separate pastry square & roll.
Bake for 12-15 minutes or until golden brown.
Leave a comment