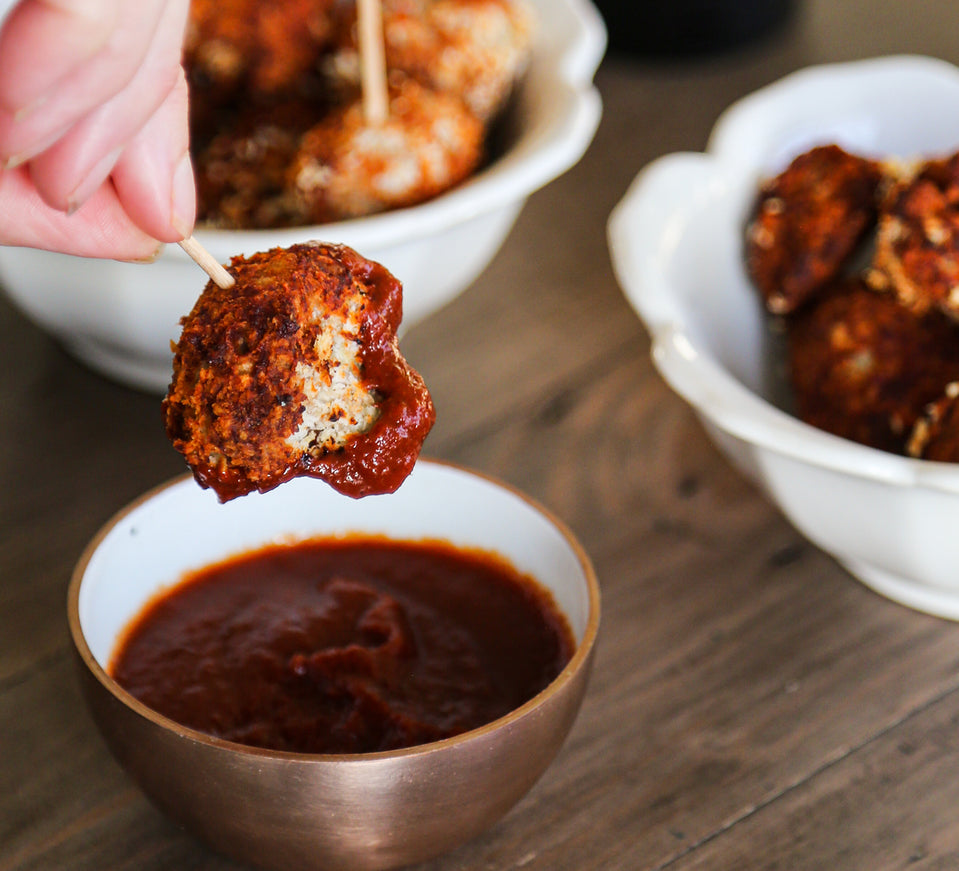 Barbecue Cauliflower Bites
A healthy snack perfect for parties, starring our Barbecue Sauce!
INGREDIENTS for 4:-
400ml water
200g wholemeal flour
1 tbsp garlic granules
1 tbsp onion granules
400g breadcrumbs
Salt & pepper, to season
1 cauliflower
200g Dr. Will's Barbecue Sauce
Parsley, to garnish
Method
Preheat the oven to 210C. Line a large baking sheet with baking paper.

Whisk water, flour, garlic and onion in a large mixing bowl. Season with a pinch of salt & pepper to your taste. Place the breadcrumbs in a separate bowl.

Cut the cauliflower into bite-size florets.

Dip florets into the flour batter and roll in breadcrumbs and place onto prepared baking sheet.

Bake for 15 minutes. Flip the cauliflower and bake for another 10 minutes or until crispy.

Toss florets into barbecue sauce and return to oven for 15 more minutes. And serve.
Leave a comment