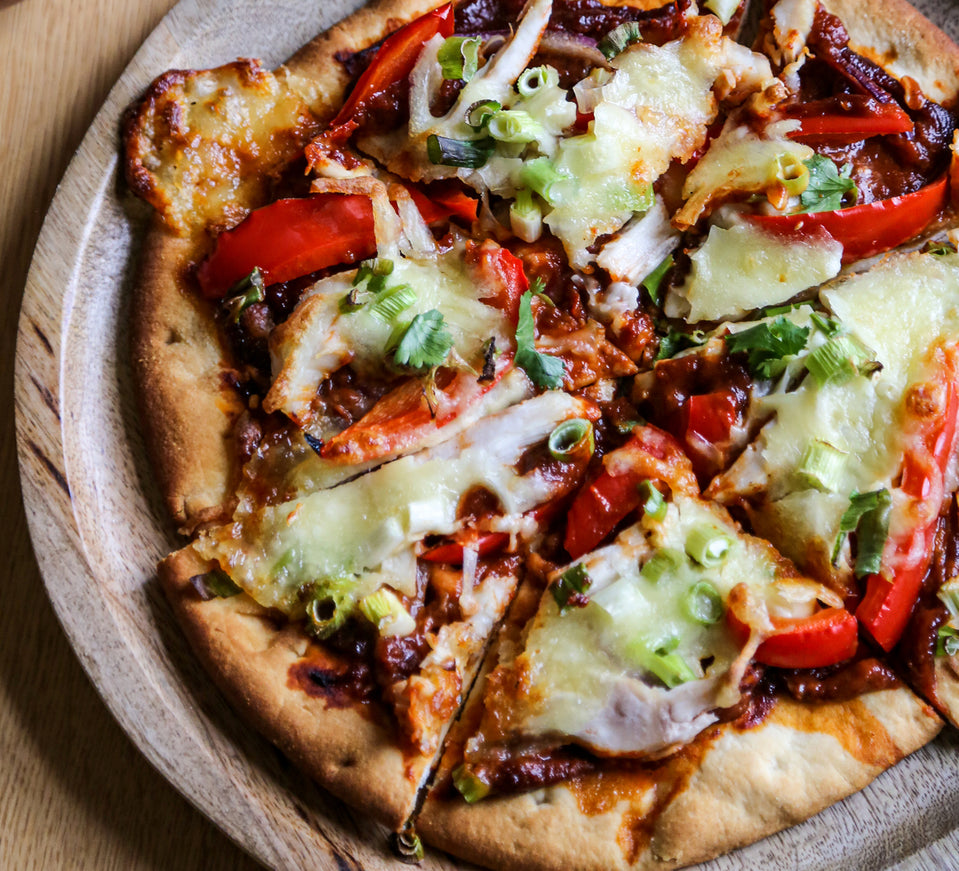 A healthier twist on the classic BBQ Chicken Pizza, starring our naturally sugar-free Barbecue Sauce!
INGREDIENTS for 2:-
450g fresh pizza dough
200g Dr. Will's Barbecue Sauce
100g mozzarella, grated
100g mozzarella balls
150g grilled chicken
1 red pepper
1 red onion
2 spring onions
Coriander, to garnish
Method
Preheat oven to 210C with a baking sheet on the middle rack. Roll or stretch the pizza dough into a 30cm circle.

Spread the barbecue sauce onto the dough, leaving a 1-2cm gap around the edge. Sprinkle grated mozzarella over this base.

Top with chicken, red pepper, onion, torn mozzarella balls and spring onions.

Bake in preheated oven for 18-20 minutes, or until the crust is golden brown. Cut into slices & garnish with coriander.
Leave a comment