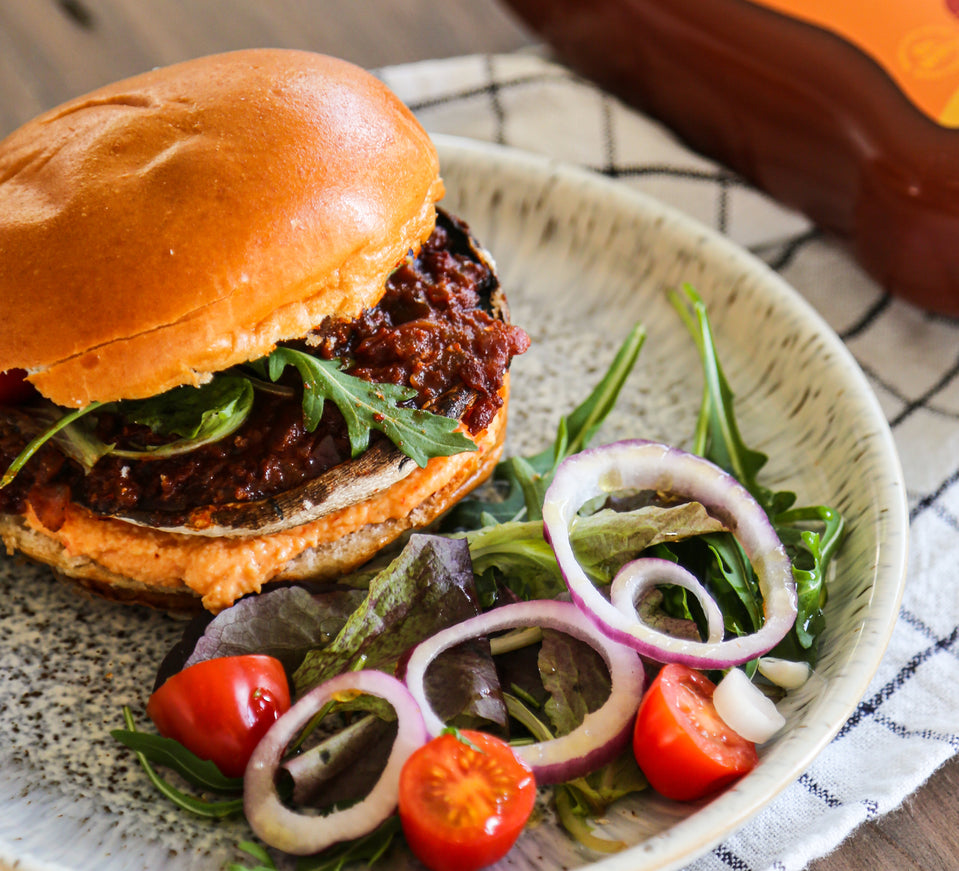 Barbecue Mushroom Sliders
A healthy alternative to the classic burger, starring our Barbecue Sauce!
INGREDIENTS for 4:-
Pimento cheese:
300g cheddar cheese
30g cream cheese
70g pimento pepper
1 tsp hot sauce
1/2 tsp garlic granules
1/4 tsp black pepper
2 tbsp mayonnaise
BBQ mushrooms:
4 large mushrooms
2 tbsp oil
1 onion, diced
75g Dr. Will's Barbecue Sauce

To serve: burger buns, leafy greens, onion & cherry tomatoes
Method
Preheat oven to 160C and line a baking tray.

Grate cheddar cheese and mash together with all the remaining ingredients for the pimento cheese in a separate mixing bowl with a fork. Set aside.

Add onion to a pan with oil over a medium heat and fry until softened. Remove from heat and add barbecue sauce.

Add mushrooms to a baking tray and evenly spoon BBQ mix over the mushrooms. Bake for 10 minutes.

To serve, spread 1 tbsp of pimento cheese on each bun & add the barbecue mushroom. Top with leafy greens, tomato & onion.
Leave a comment