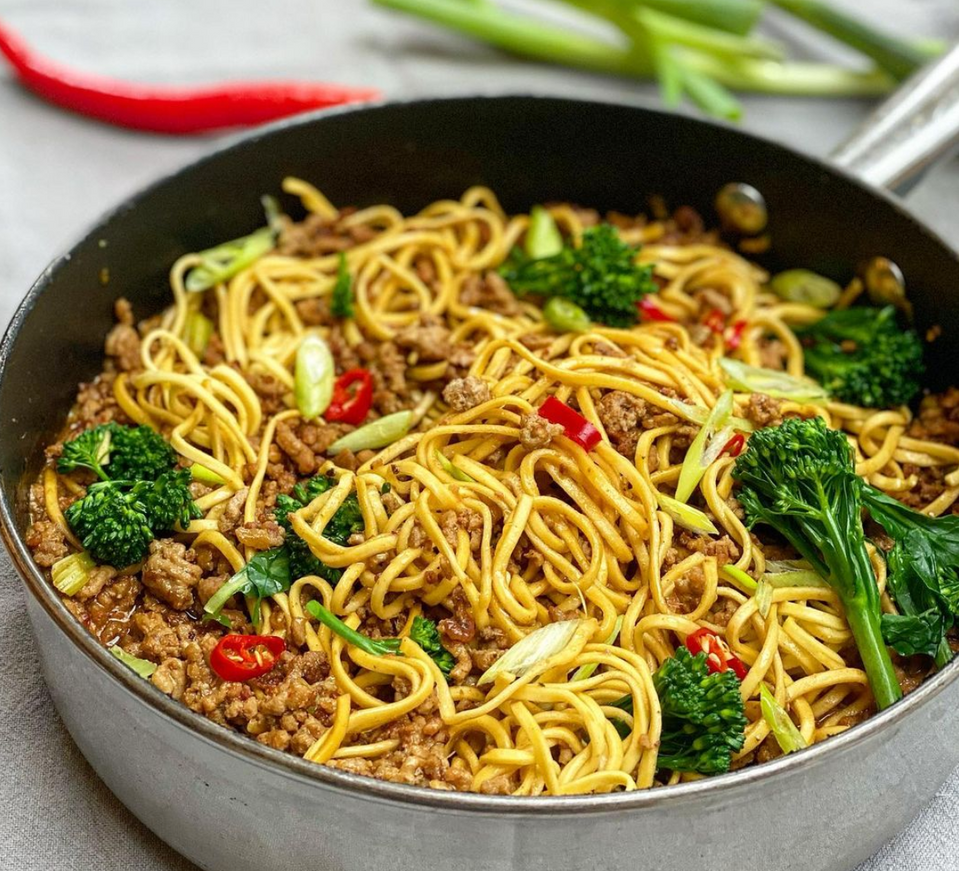 Sriracha Sichuan Inspired Dan Dan Noodles
One of our firm foodie friends, Anna from Anna's Family Kitchen made us a delicious version of Dan Dan Sichuan Noodles with our Sriracha sauce. Slightly salty, slightly sweet & slightly spicy, it's a lovely Chinese inspired noodle dish! Anna threw in Tender Stem just because "I like to add something green to every pan. You could use sugar snaps, fine green beans or frozen edamame."
INGREDIENTS for 4:-
400g pork mince
2 tbsp ground nut oil
3 garlic cloves crushed
5cm ginger chopped
5 spring onions chopped
3 tbsp soy sauce
1 tbsp rice wine
1 tsp honey
3 tbsp tahini
2 tsp Dr. Will's Sriracha
1 tsp crushed Sichuan peppercorns
200ml chicken stock
4 nests dried medium egg noodles
100g tender stem tips


Method
Heat the oil in a pan & add the pork mince. Break it up & colour for 10 minutes. Don't move it around too much - you want the edges to catch and go crispy.

Cover the noodles with boiling water & set aside.

Depending on the fat content of the mince, you may need to strain off some of the fat before moving on....

Add the garlic, ginger, spring onions, soy, rice wine, Sichuan pepper to the pork & cook for another 2 minutes.

Stir in the tahini, Dr. Will's Sriracha and then the stock followed by the tender stem. Simmer for 2 minutes. Drain the reserved noodles & add these to the pan. Stir and serve with extra chilli if you like it spicier.
We hope you enjoy!
1 comment
This looks great and sounds easy to do too!
Carolyn E
September 06, 2023
Leave a comment