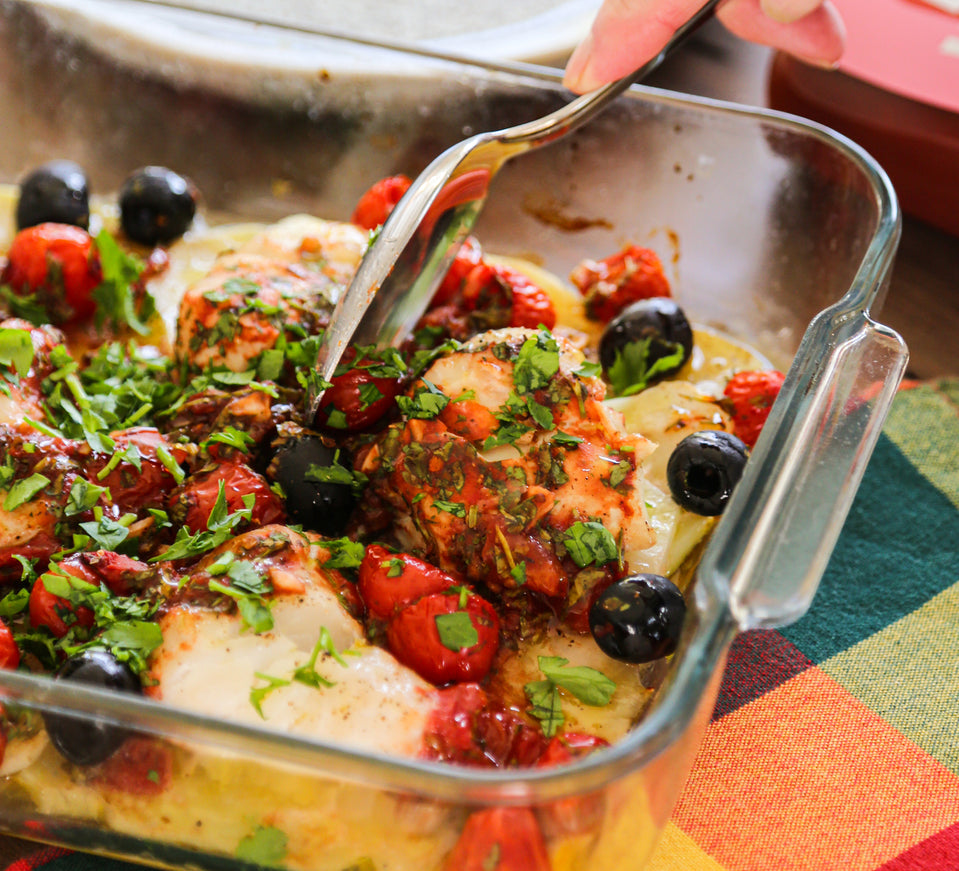 A delicious Mediterranean fish dish starring our Tomato Ketchup! This dish is one that will impress.
INGREDIENTS for 4:-
250g potatoes, sliced
500g cod
1 lemon, juiced
2 tbsp olive oil
2 garlic cloves
150g cherry tomatoes
200g chopped tomatoes
2 tbsp Dr. Will's Tomato Ketchup
1 tsp dried oregano
1 tsp sugar
8-10 black olives
Handful of parsley
50ml white wine
Salt & pepper, to season
Method
Preheat oven to 170C.

Put sliced potatoes into a large ovenproof dish. Place the cod on top and drizzle with lemon juice and olive oil. Season to your taste.

In a small mixing bowl mix together garlic, cherry tomatoes, chopped tomatoes, tomato ketchup, oregano, sugar, olives, parsley and white wine.

Pour tomato mix over the cod.

Cover with tin foil and bake for 10 minutes. Remove the foil and bake for a further 15-20 minutes or until fish is cooked.
Leave a comment