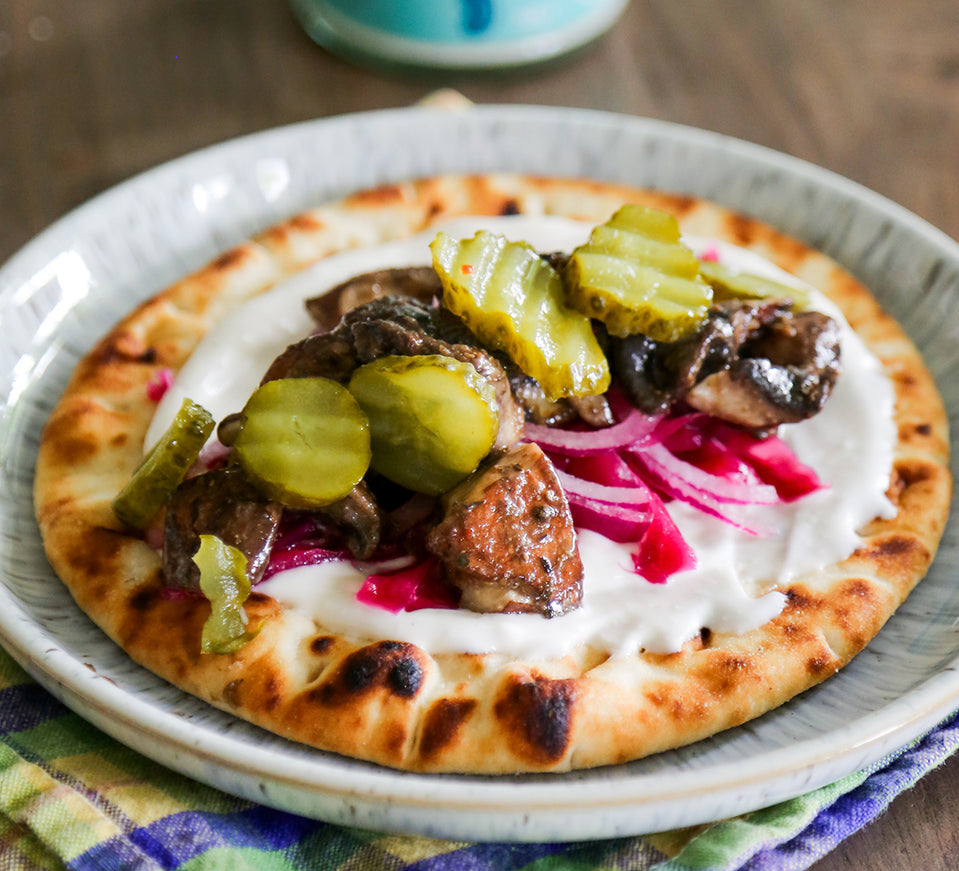 Shawarma Mushroom Flatbread Recipe
The perfect vegan lunch dish, starring our Vegan Mayonnaise. This flatbread is delicious & nutritious!
INGREDIENTS for 2:-
3 large mushrooms
1 tbsp shawarma paste
1 red onion
2 tsp lemon juice
1 tbsp Vegan Mayonnaise
1 tbsp coconut yoghurt
1 garlic clove, finely chopped
2 flatbreads
80g pickled red cabbage
40g crinkle cut gherkins
Method
Roughly tear mushrooms & marinate with shawarma paste in a small bowl and leave for 5-10 minutes.
Thinly slice onion & add to small bowl. Add lemon juice & a pinch of salt and leave until onions turn slightly pink.
Mix together vegan mayonnaise, coconut yoghurt & garlic.
Fry mushrooms until browned.
Layer mayo mix, pickled cabbage, onion & mushrooms onto flatbread. Top with gherkins & enjoy!
Leave a comment