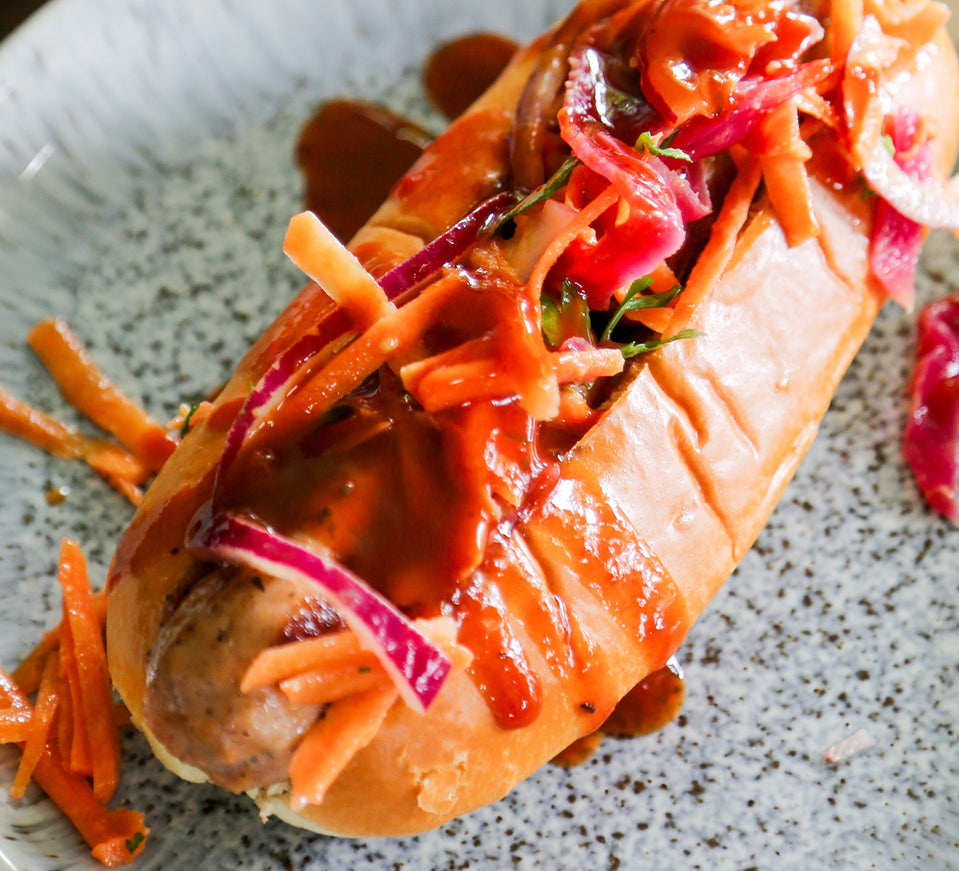 Sriracha Hot Dogs with Asian Slaw
Vegan hot dogs? Yes please! These spicy, flavoursome hot dogs star our Sriracha Hot Sauce. 
INGREDIENTS for 3:-
Hot Dogs:
6 vegan sausages
3 hot dog buns
Sriracha Hot Sauce

Asian Slaw:
1 tbsp peanut butter
3 tbsp olive oil
2 tbsp rice vinegar
200g pickled cabbage
200g carrot, grated
1 onion, finely sliced
Handful of coriander
Method
Preheat the oven to 180C fan. Cook sausages until browned.
Add all ingredients for asian slaw into a large bowl and combine until well mixed.
Cut hot dog buns with slit. Add two sausages in each bun. Top with 1-2 tbsp of Asian slaw. Top with big drizzle of sriracha hot sauce.
Leave a comment