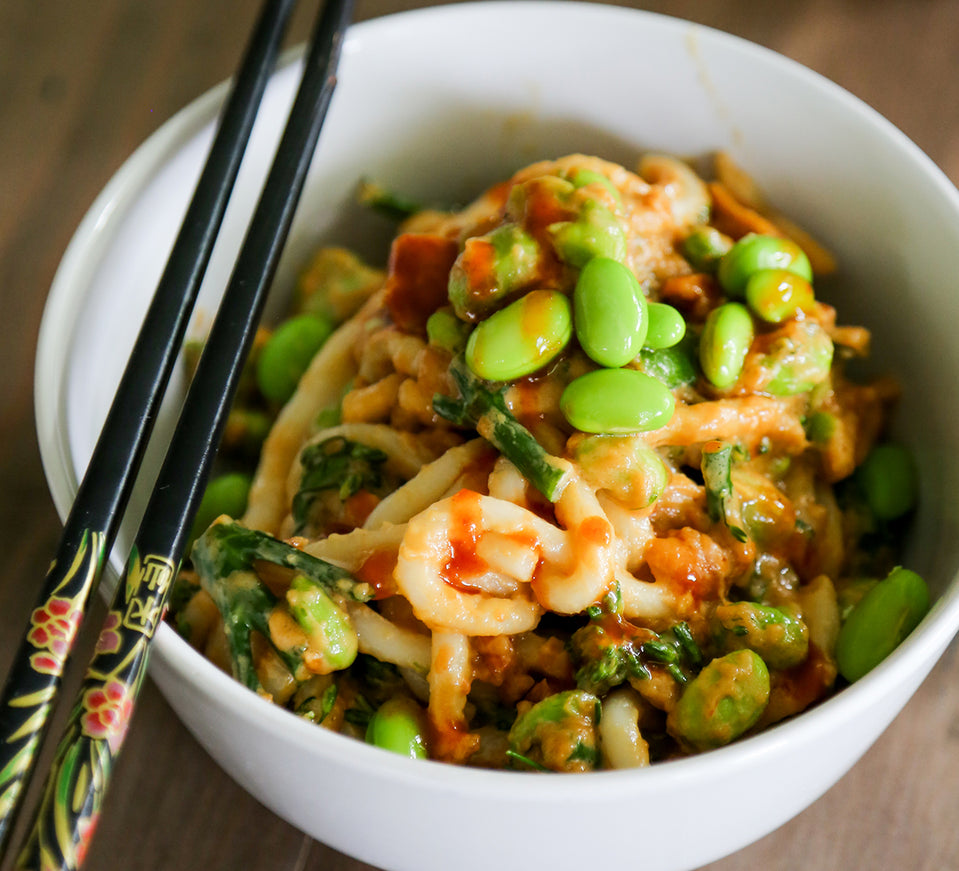 A quick & easy noodle dish starring our 

Sriracha Hot Sauce. Peanut-y, spicy deliciousness all in one bowl.
INGREDIENTS for 2:-
3 tbsp peanut butter
3 tbsp soy sauce
1 tbsp rice wine vinegar
1 tbsp olive oil
1 tsp ginger, chopped
2 tsp Sriracha Hot Sauce
300g udon noodles
100g tenderstem broccoli
100g edamame
Method
Add noodles to a pan of boiling water and cook for 5 minutes.
Combine peanut butter, soy sauce, rice wine vinegar, oil, ginger & Sriracha Hot Sauce in a small bowl.
Add broccoli & edamame to the pan with noodles and boil for 5 more minutes.
Cook sauce ingredients in a small pan with a dash of olive oil.
Drain noodles, broccoli & edamame and add to pan with sauce ingredients.
Add to bowl & top with extra edamame and drizzle of Sriracha.
Leave a comment