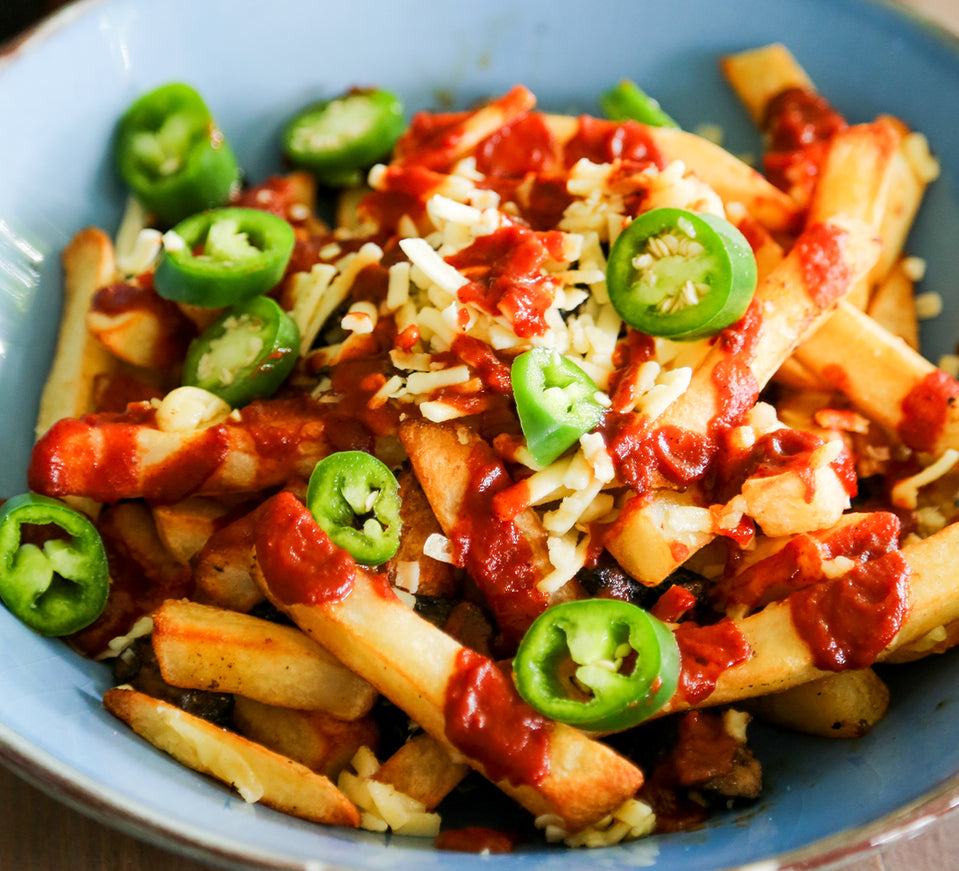 Vegan loaded fries drizzled with our naturally sugar-free Barbecue Sauce! What more could you ask for?
INGREDIENTS for 2:-
340g chips
2 large mushrooms
1 tsp paprika
1/4 tsp garlic powder
1/4 tsp onion powder
1/8 tsp cumin
1/8 tsp coriander
100g vegan cheese
6tbsp Barbecue Sauce
Handful of jalapenos
Method
Preheat the oven to 180C fan. Cook chips as per cooking instructions until golden brown.

Chop mushrooms into small pieces & saute in a pan for a few minutes.

Add spices to a small bowl & mix until combined. Pour over mushrooms & cook for a few more minutes.

Remove chips from oven, top with mushrooms, cheese & continue to bake until cheese is melting.

Remove from oven and drizzle over barbecue sauce, top with extra cheese and jalapenos.
Leave a comment