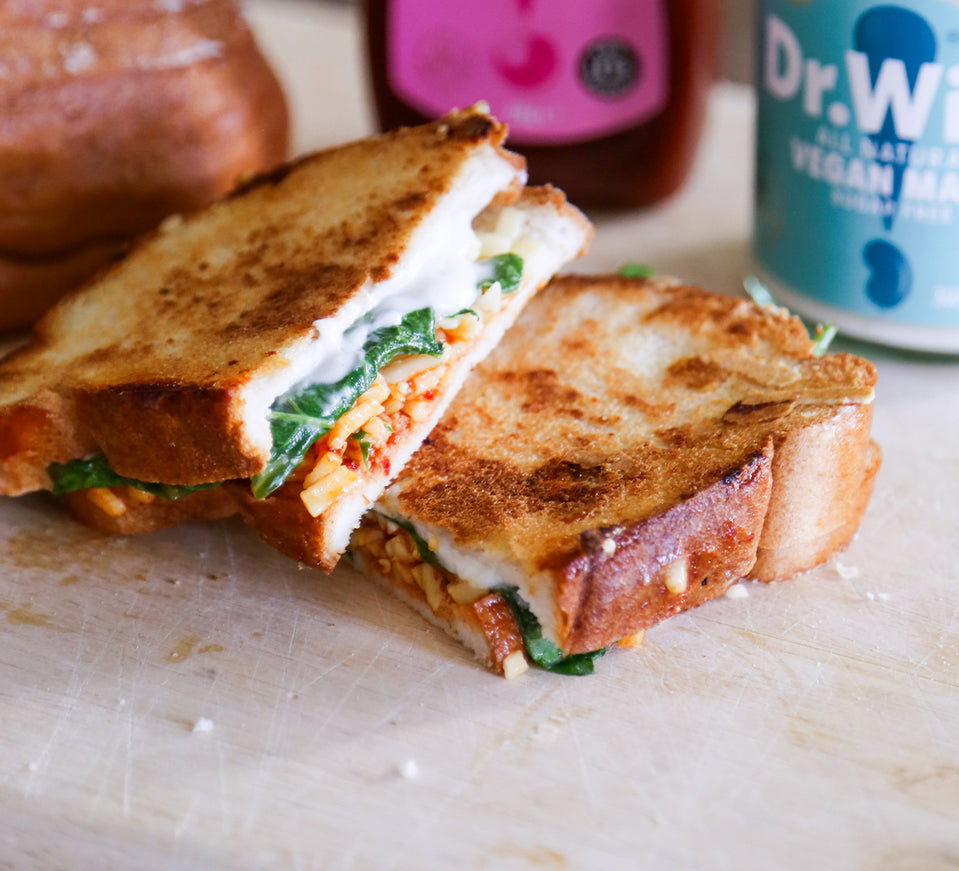 The Ultimate Vegan Sourdough Toastie
Switch up your regular lunchtime sandwich for something better. Try this ultimate vegan toastie which stars our Sweet Chilli Sauce & Vegan Mayonnaise!
INGREDIENTS for 1:-
2 sourdough bread slices
1 tbsp Sweet Chilli Sauce
1 tbsp Vegan Mayonnaise
Handful of spinach
50g vegan cheese
Method
Add a spoonful of mayonnaise to one slice of bread. Layer with spinach & grated cheese. Drizzle over with sweet chilli sauce. Top with other bread slice.

Fry sandwich in a large frying pan until bread is golden brown & cheese is slightly melted.
Leave a comment