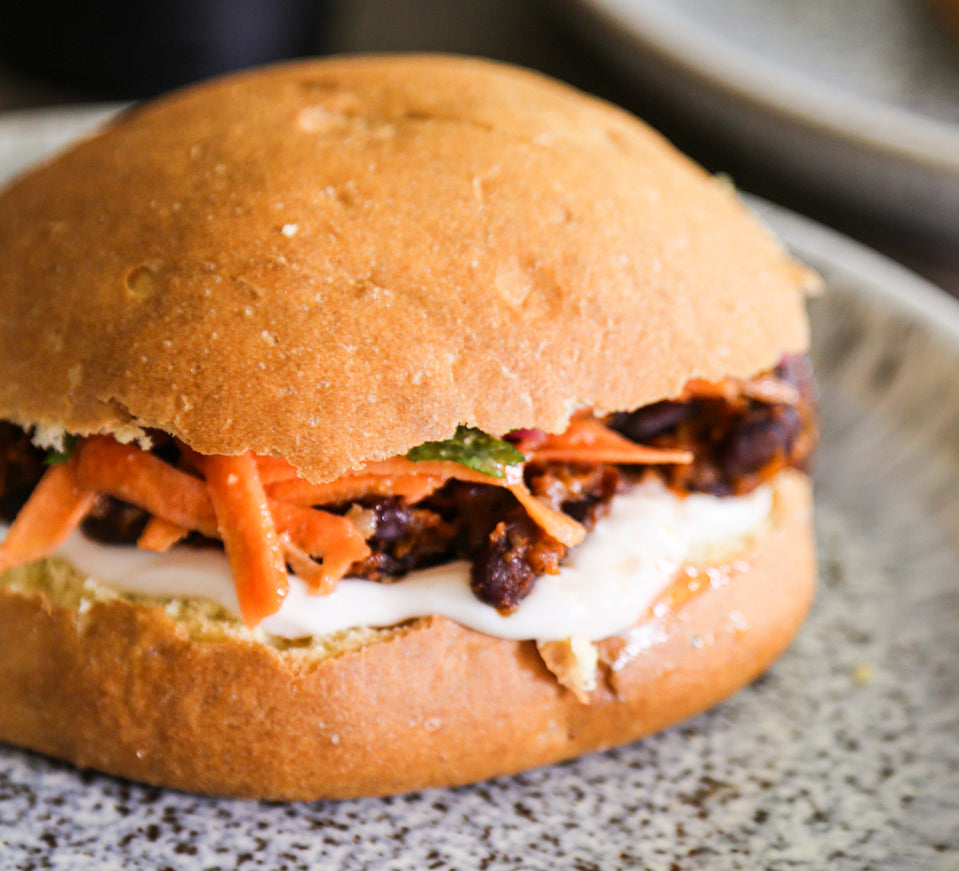 A vegan, plant-based twist on the classic BBQ Burger, starring our naturally sugar-free Barbecue Sauce!
INGREDIENTS for 4:-
2 aubergine
1 tbsp oil
1 onion, finely chopped
1 tsp garlic
2 tsp paprika
1 tsp oregano
5 tbsp Barbecue Sauce
400g black beans
4 buns
To serve: Vegan mayo, coleslaw, mixed leaves & onion
Method
Heat grill to high. Prick aubergines and add to a baking tray. Grill aubergine until blackened & soft.

Heat oil in a large deep pan & fry onion until softened. Add black beans & Barbecue Sauce to pan and mix well.

Heat oven to 180C fan.

Peel skin from aubergine, add flesh to a mixing bowl. Add garlic, paprika & oregano to bowl. Using a hand blender, pulse the aubergine mix until it becomes a thick puree.

Add aubergine to pan. Mix well and bake in oven for 10-15 minutes or until thick.

Add a dollop of vegan mayo to the bottom of bun. Pile aubergine BBQ mix on top of mayo and top with coleslaw, mixed leaves & onion.
Leave a comment