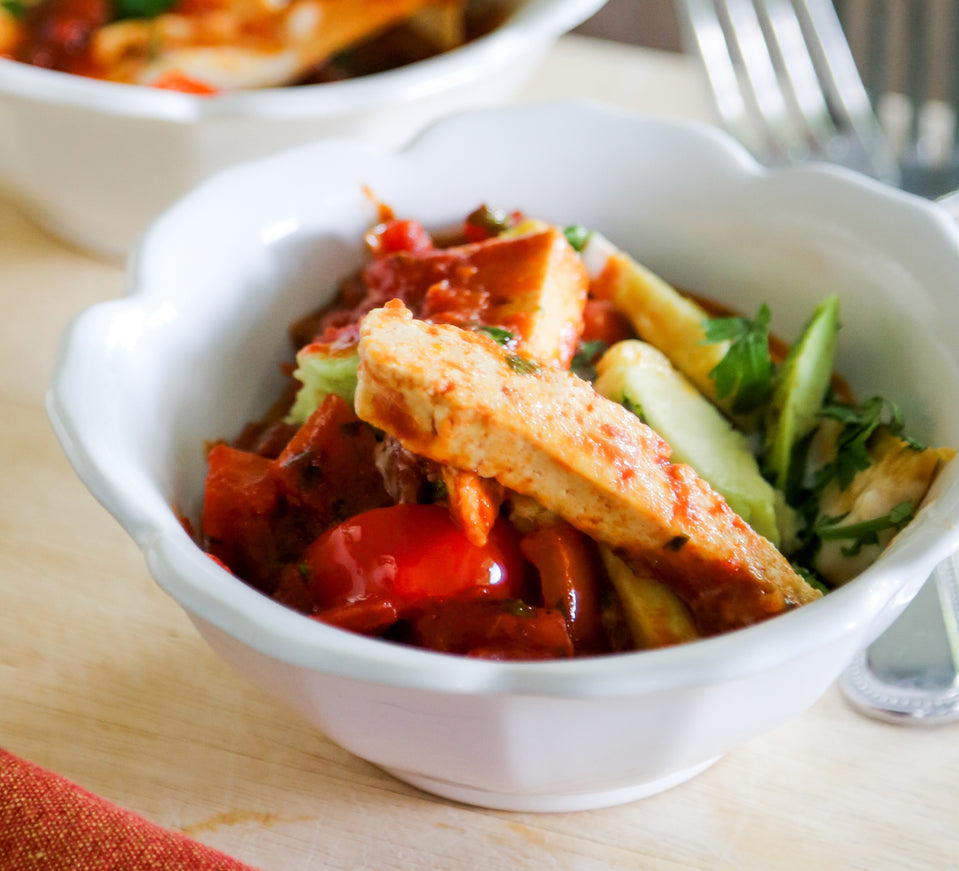 A healthier version of the Chinese takeaway classic starring our Tomato Ketchup!
INGREDIENTS for 4:-
400g tofu
1 onion
2 tsp garlic
1 red pepper
1 tbsp Tomato Ketchup
2 tsp paprika
1 tsp cumin
1/2 tsp ground coriander
1/4 tsp chilli flakes
10 sundried tomatoes
1 tin chopped tomatoes
40g vegan feta
Handful of chopped coriander & parsley
To serve: avocado
Method
Cut tofu into triangles & lightly fry in a large frying pan until slightly brown on each side, and set to the side.

Add onion to a large pan & saute until softened, add garlic & red pepper.

Add tomato ketchup, paprika, cumin, ground coriander & chilli flakes and stir until well coated.

Add sundried & chopped tomatoes and half of coriander & parsley & simmer for 10 minutes.

Add tofu to the pot & sprinkle with vegan feta. Place pot into oven & bake for 15-20 minutes or until feta is slightly melted.

Add remaining coriander & parsley and avocado to serve.
Leave a comment