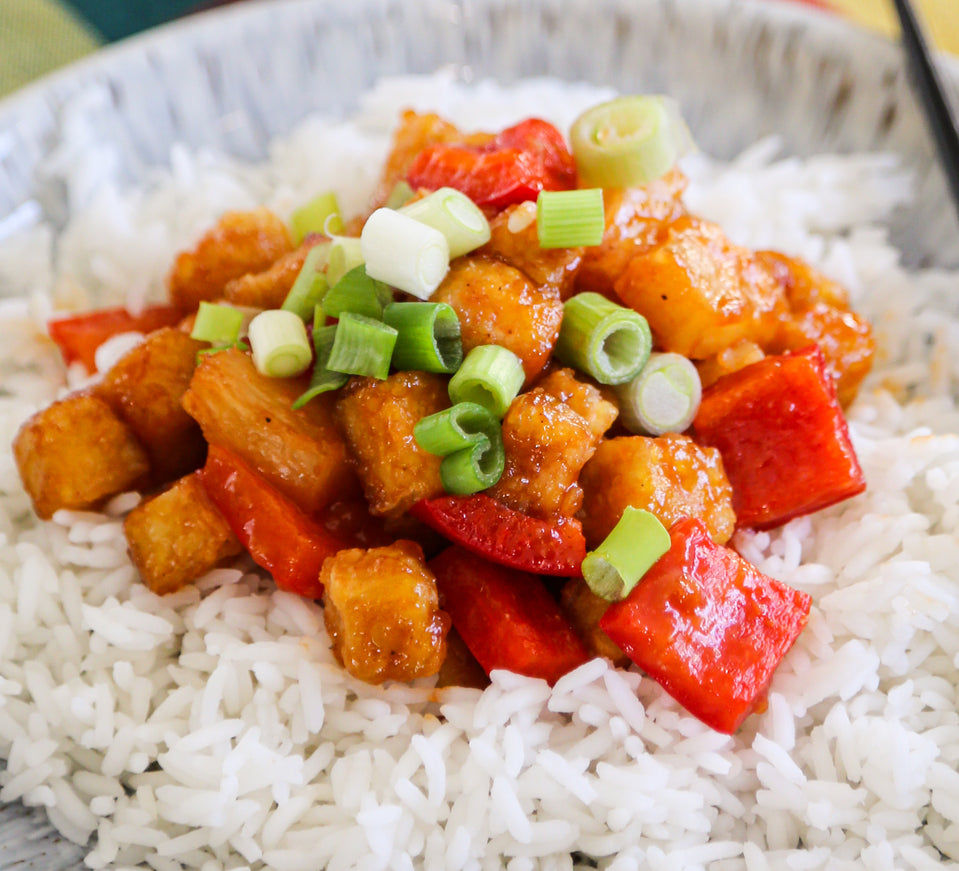 Sweet & Sour Pan-Fried Tofu
A healthier version of the Chinese takeaway classic starring our Tomato Ketchup!
INGREDIENTS for 4:-
2 tbsp cornflour
1 tsp salt & pepper
500g tofu, diced
2 tbsp oil
100ml apple cider vinegar
60g runny honey
2 tbsp Dr. Will's Tomato Ketchup
1 tbsp soy sauce
1 tsp garlic puree
1 tsp light brown sugar
150g canned pineapple
1/2 onion
1 red pepper
To serve: spring onions, rice
Method
Mix cornflour, salt & pepper in a large bowl. Add tofu to the mixture and toss to coat.

Add to a frying pan with oil and cook until golden.

In a separate bowl mix vinegar, honey, tomato ketchup, soy sauce, garlic & sugar.

Add this mix into the pan along with the pineapple chunks, onion & red pepper. Toss well to coat in sauce. Cook until sauce is thickened.

Serve with rice and spring onion.
Leave a comment