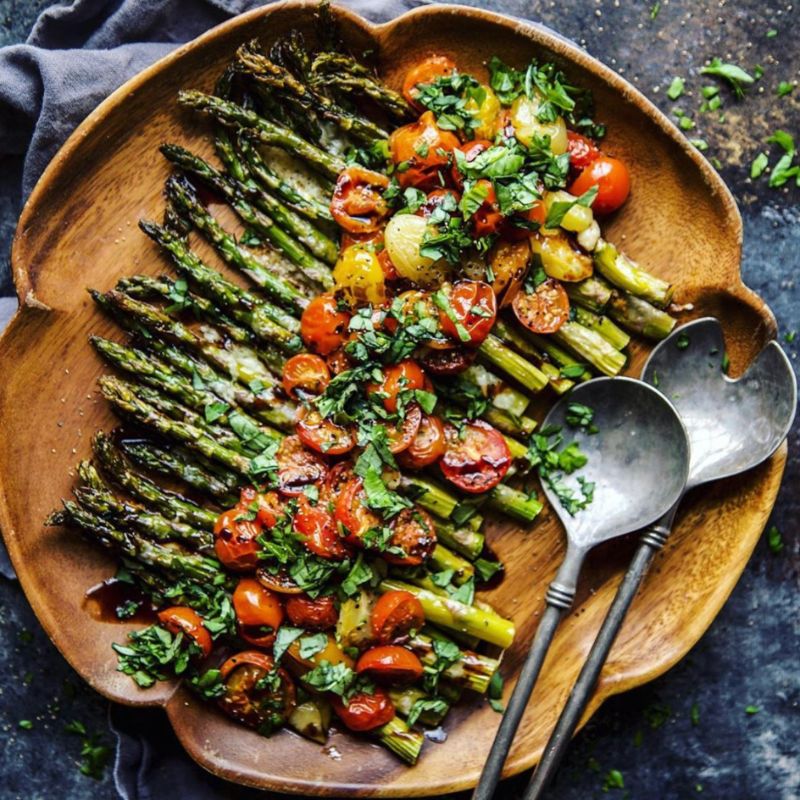 British Asparagus Three Ways
It's asparagus season here in the UK and before we go any further let's address the elephant in the room, asparagus wee. 20-40% can't smell it, and gosh, aren't they the lucky ones. The culprit is the sulfur found in dimethyl sulfide, dimethyl disulfide, dimethyl sulfoxide and dimethyl sulfone, all breakdown products of asparagusic acid. Totally unique to asparagus, but don't let that put you off, asparagus has loads of really interesting properties, which make it very good for us: it's high in potassium (good for blood pressure) and it's packed full of vitamins, with both anti-ageing and antioxidant effects. 
It's also a total pleasure to cook with. Here are our top three asparagus recipesthat we've nabbed from Instagram this week. If you like the look of them, give the guys a follow. 
No. 1:Pan-seared scallops with warm asparagus, kale and tangerine salad 
The team at @kitchconfidante had our mouths watering with this seared scallops recipe. We used frozen scallops as fresh ones were a bit hard to organise in lockdown. Two quick tips; try to leave them to defrost slowly overnight, and definitely don't overcook them! Check out the full recipe.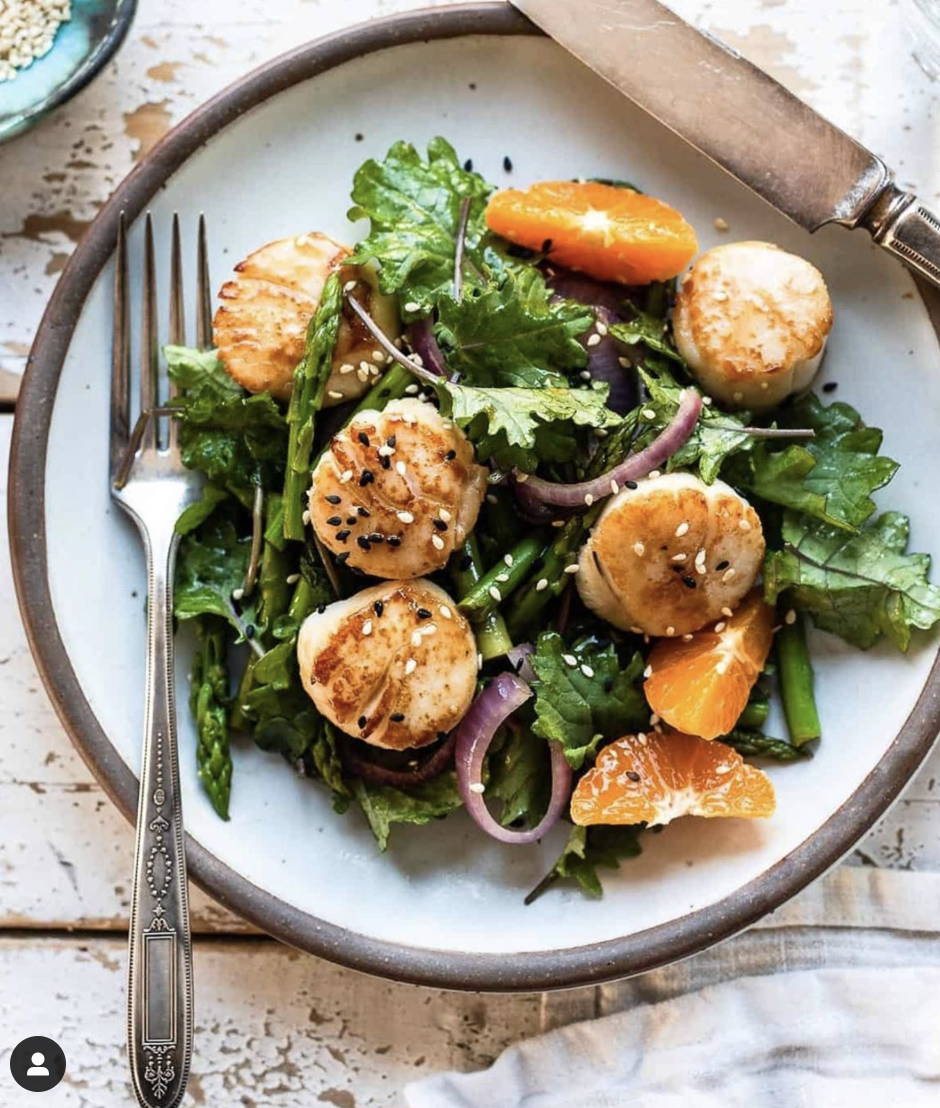 No. 2: Caprese roasted asparagus
This came courtesy of Lauren Grier @griermountian and was absolutely delicious with some sourdough to mop up all the juices (anyone who's seen me recently knows the sourdough rabbit hole I've fallen into, more on that in another post). It's super easy to make and basically just a one-dish meal.You can find the full recipe here.
No 3. Asparagus with walnuts and a fried egg 
Japan holds a very special place in my heart after my wife and I had our honeymoon there. We were blown away by the food and the culture but it was the way we were made to feel welcome by the Japanese people that I'll always remember. With that said, this recipe isn't Japanese at all, but it comes from Japan in the form of the beautifully curated @shewhoeats. We mixed this up a bit with crushed macadamia nuts instead of the walnuts, and drizzled some tahini over at the end. The original is here.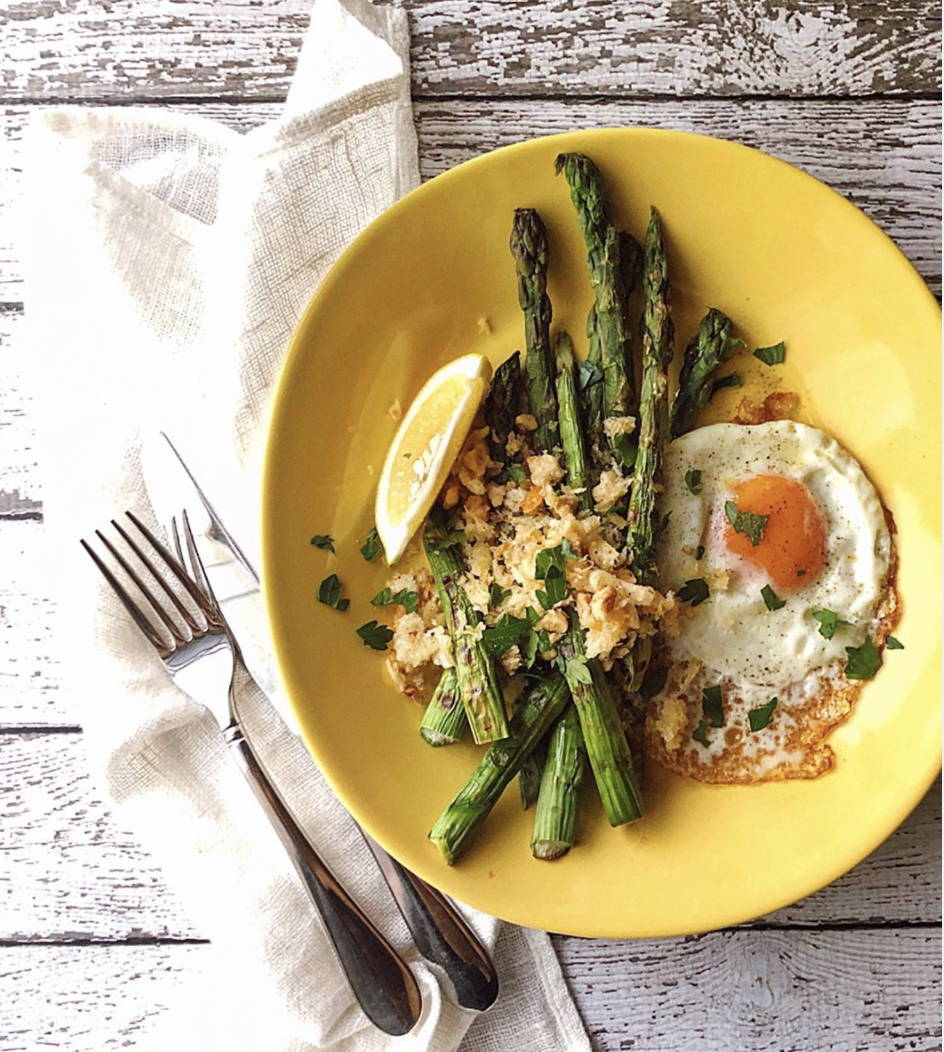 Leave a comment