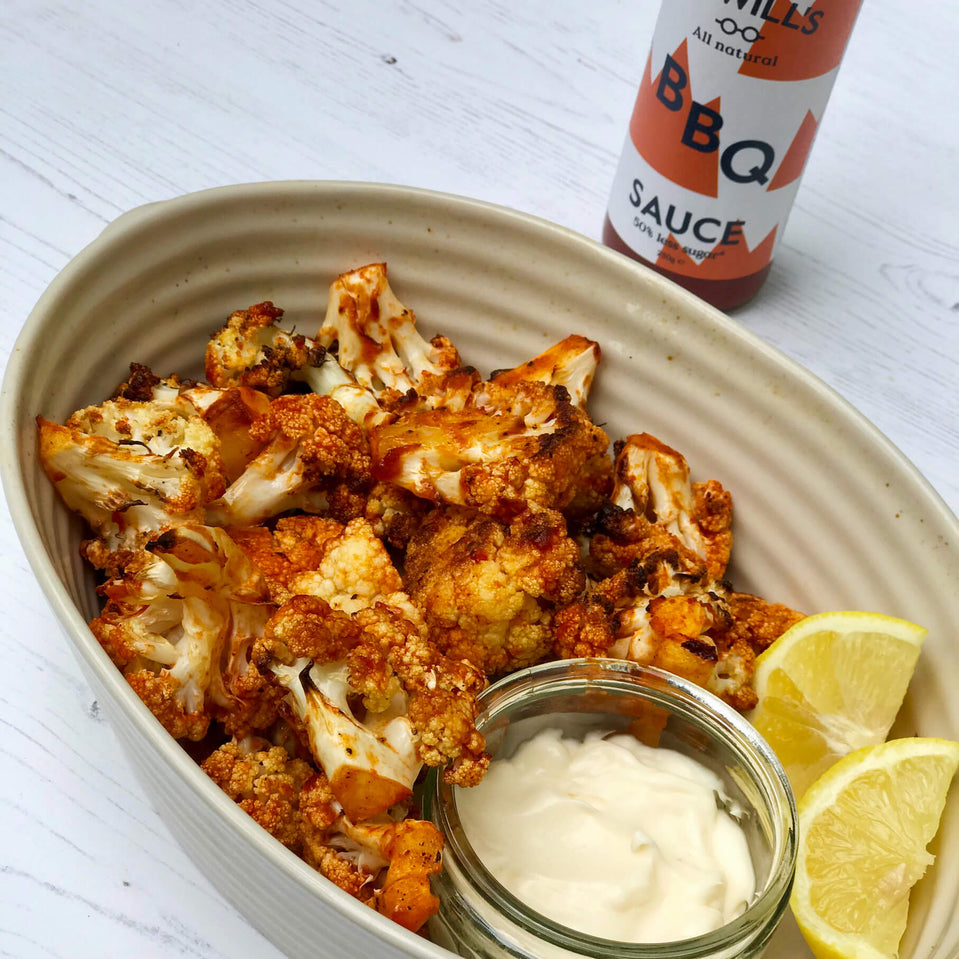 Cauliflower Buffalo Bites with Lemony Mayo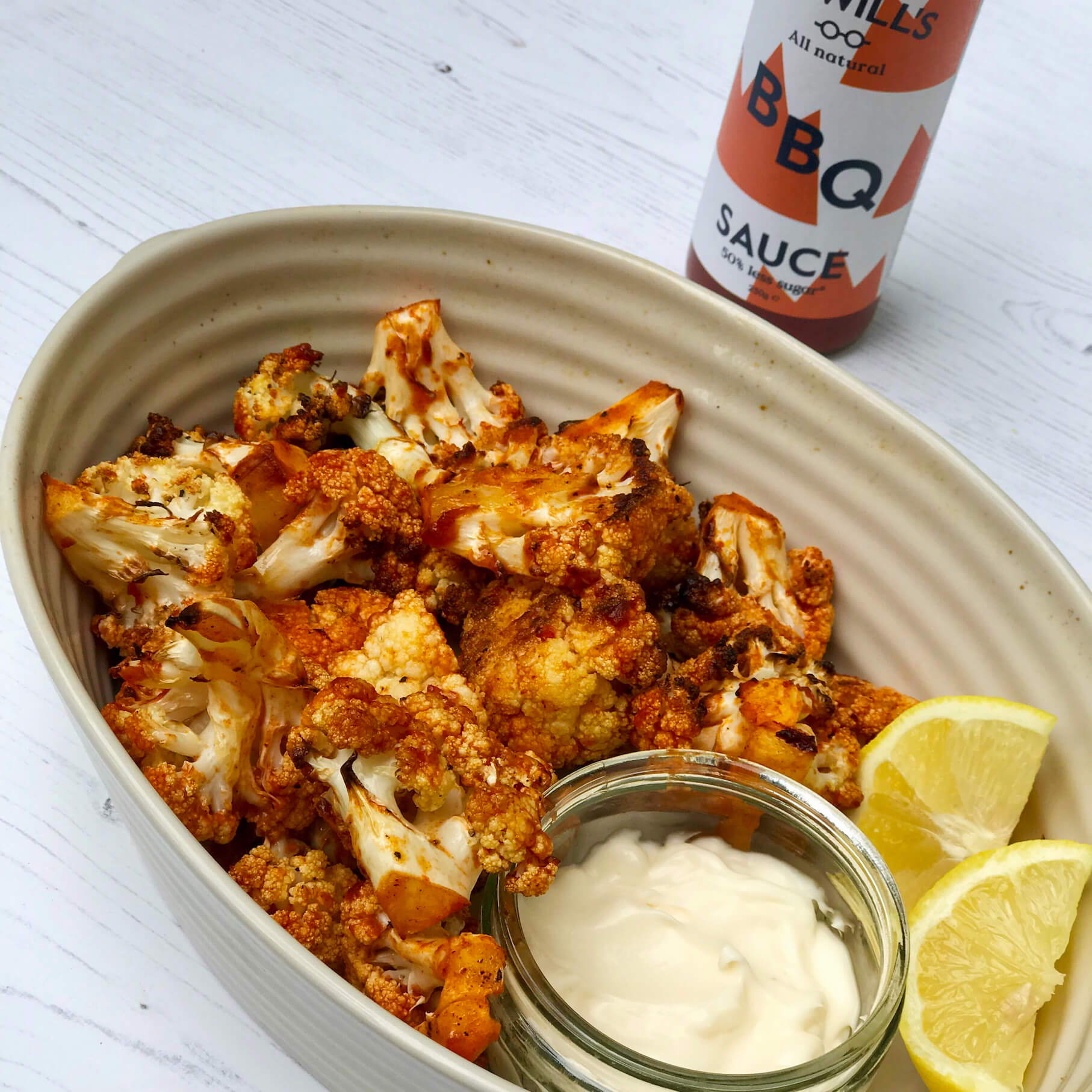 Cauliflower buffalo bites are a great alternative to chicken wings, and work well for feeding a crowd. We're serving ours with a delightfully lemony mayonnaise, but feel free to skip this if you wanted to make this recipe vegan.
The beauty of these bites is their versatility. Serve as an appetiser at a dinner party, they make for delightful party food, or stuff into corn tacos with zingy red onion, smashed avocado and extra hot sauce for a truly excellent vegan supper. 
Full ingredients and recipe listed below:
Ingredients:
1 large cauliflower, cut into florets
5 tbsp Dr Will's BBQ Sauce
1-2 tbsp Hot Sauce (we used Sriracha)
3 tbsp olive oil
1 tbsp lemon juice
Salt and pepper, to taste
To serve
3-4 tbsp mayonnaise
1 tbsp lemon juice
Method:
Preheat oven to 180 degrees
Toss the cauliflower in a bowl with 1 tbsp of olive oil, salt and pepper and spread onto a lightly oiled baking sheet. (Don't skip this step as the cauliflower will stick to the tray!)
Bake for 10-12 minutes, until the cauliflower is starting to soften and brown on the bottom slightly.
Meanwhile, in the bowl, combine Dr Will's BBQ Sauce, hot sauce, lemon juice, and the remaining olive oil, as well as more salt and pepper.
Add to the roasted cauliflower and toss in the pan to coat. Return it into the oven and continue to roast for a further 5 minutes, until the veg is piping hot and slightly crispy.
Mix the lemon juice and the mayonnaise together to create a zingy dipping sauce, and serve the cauliflower up with the lemony mayo, more Dr Will's BBQ Sauce and fresh lemon wedges.  
Cauliflower buffalo bites are a great alternative to chicken wings, and work well for feeding a crowd 
Leave a comment