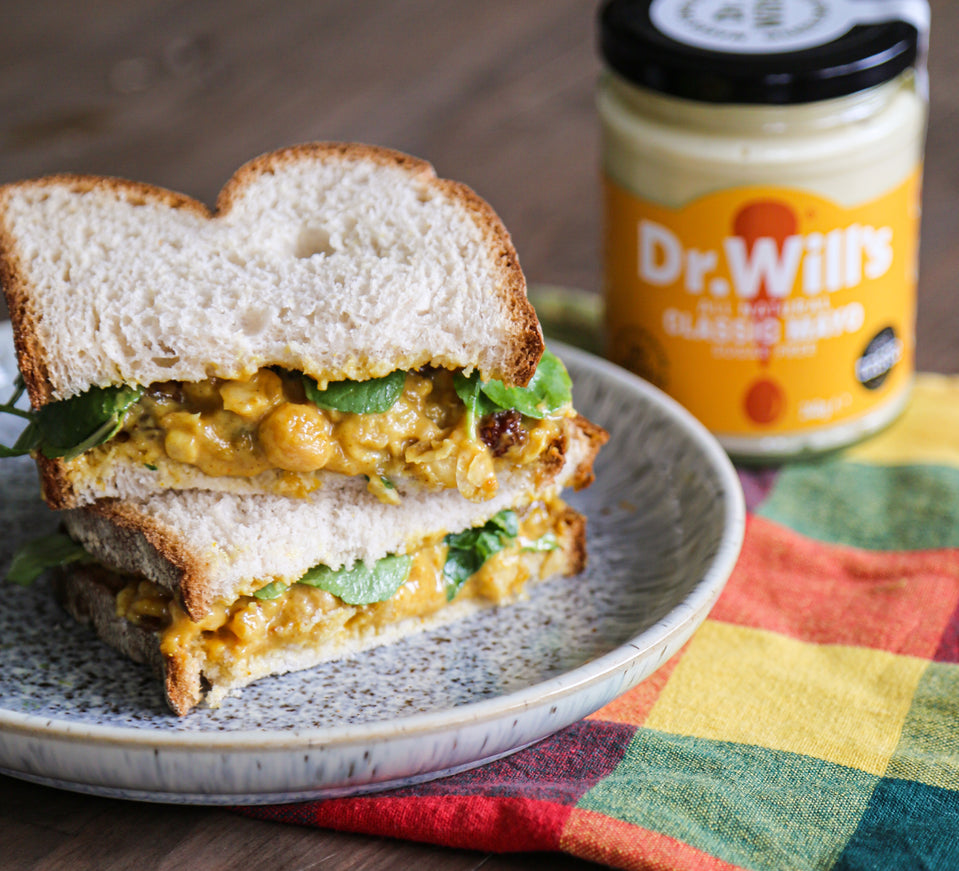 Coronation Chickpea Sandwich
A vegetarian twist on the classic Coronation Chicken dish, starring our Classic Mayonnaise. This chickpea sandwich is super easy to make and super delicious to eat!
INGREDIENTS for 2:-
6 tbsp mayonnaise
2-3 tsp curry powder
1/2 tsp cinnamon
2 tbsp mango chutney
2 tbsp sultanas
400g chickpeas
To serve: crusty bread & water cress
Method
Add 1 tbsp olive oil to a saucepan over a medium heat. Add drained chickpeas to pan & cook until golden brown & slightly crispy.
In a large bowl, mix mayonnaise, curry powder, cinnamon, mango chutney & sultanas together, season with salt & pepper to taste.
Add your cooked chickpeas to bowl & stir until evenly coated. Add in a tablespoon of water to loosen (if needed).
Spread mix evenly on sliced bread, top with water cress & assemble sandwich.
Leave a comment