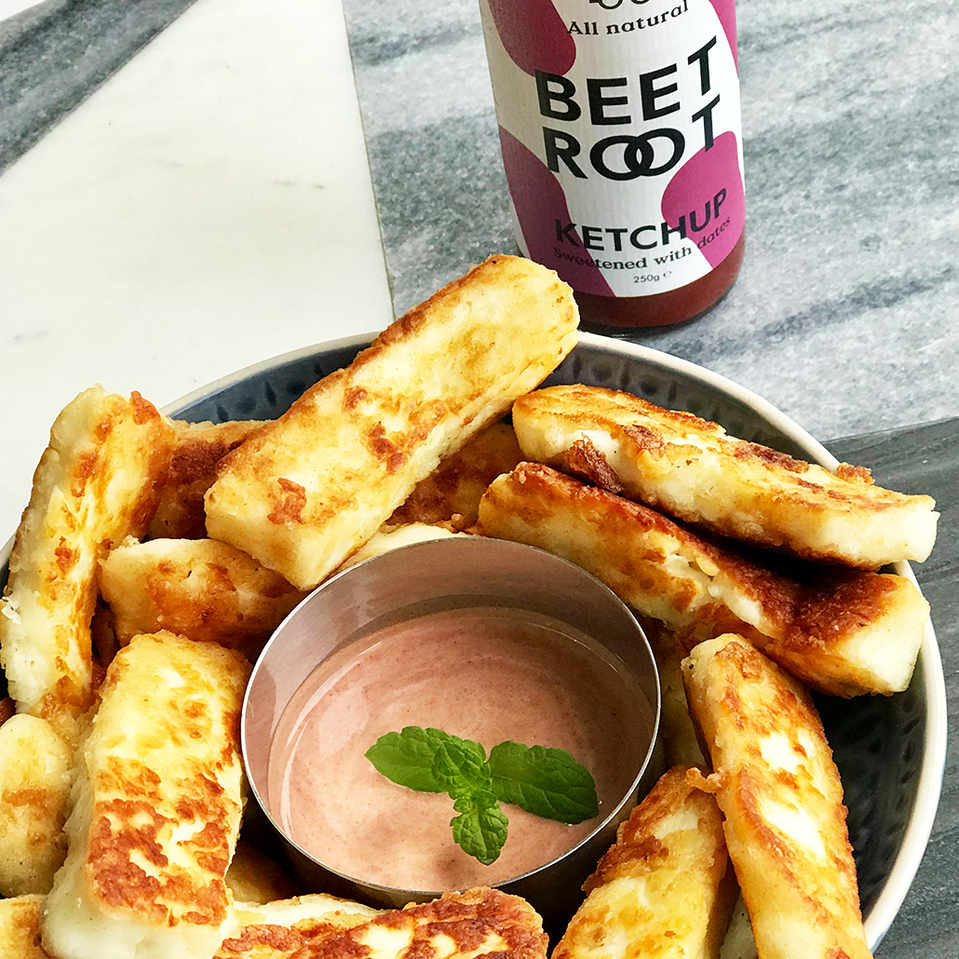 Halloumi Fries with Beetroot Yoghurt
We posted these Halloumi fries a while back and they went down an absolute treat, so much so that we thought we'd share the recipe. They're surprisingly easy to make and unbelievably moreish. 
Ingredients:
2x 250 blocks halloumi, cut into fries
75g plain flour
2 tsp paprika
3 tbsp olive oil
3 tbsp natural yoghurt
3 tbsp Dr Will's Beetroot Ketchup
Handful mint leaves

Recipe:
On a plate, stir the paprika into the flour, then roll the halloumi sticks in the mixture so they're evenly coated.
Heat the oil in a large frying pan over a medium heat. In small batches, fry the halloumi for a couple of minutes on each side, until they turn crisp and golden.
In the meantime, mix the yoghurt and Beetroot Ketchup together and place in a small bowl.
Drain the fries on kitchen paper, and serve with the mint leaves scattered on top and the Beetroot Yoghurt for dipping.
Crispy, salty, shallow-fried Halloumi is delicious when served with a creamy beetroot yoghurt dip. 
Leave a comment