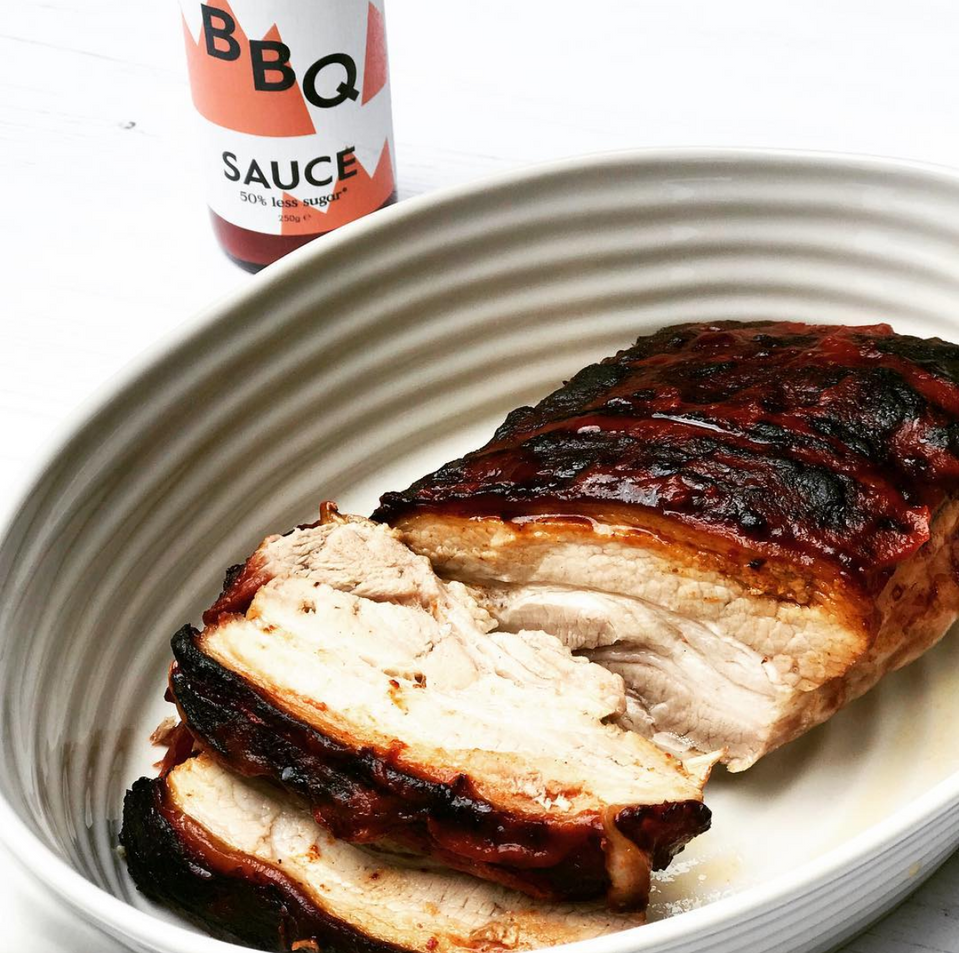 This pork belly is so ridiculously easy that we almost can't bring ourselves to call it a 'recipe', but the results are so impressive we just had to share.
We've used around a 1.2kg piece of this relatively cheap cut, but you could double up if you're feeding the masses. It's a cracking dish and a perfect crowd pleaser.
Ingredients (feeds 4)
1.2kg belly of pork
Olive oil
Rock salt
3 tbsp Dr Will's BBQ Sauce
Recipe
Preheat your oven to 190 degrees.
Pat the skin of the pork belly dry with kitchen towel, and spoon over the Dr Will's BBQ Sauce, ensuring it's evenly coated.
Cover the skin with a good pinch of rock salt (this will give you extra crispiness) and pop into the oven on a rack over a baking tray for around 50 minutes. If, after this time, the crackling isn't quite crispy enough, turn the grill on and give it a few minutes under there.
And that's it! You could serve this with a crispy salad, buttery mash or a big pile of green veggies. Or all three! 
Crispy skin, tender meat and loads of flavour, this pork belly recipe is so unbelievably easy and is great for feeding a crowd.
Leave a comment