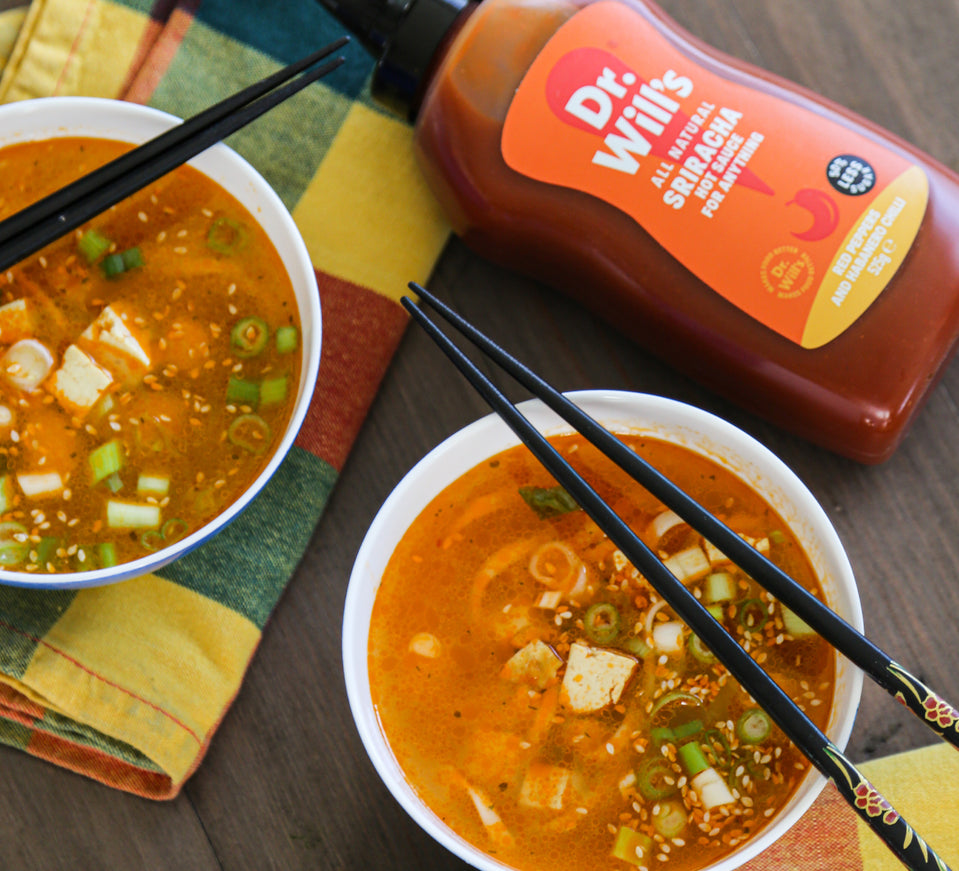 A heart-warming dish starring our
 

Sriracha sauce. This Korean BBQ inspired noodle soup will keep you coming back for more!
INGREDIENTS for 4:-
450g tofu
1 tbsp olive oil
1 tbsp Dr. Will's Sriracha
1 tbsp tomato paste
1 tbsp ginger puree
1 tbsp garlic puree
1 shallot, thinly sliced
1 litre vegetable broth
300g ramen noodles
To serve: spring onions, sesame seeds, sesame oil & extra sriracha
Method
Heat oil in a pan over a medium heat, add tofu & cook until browned on the outside.

Add sriracha, tomato paste, ginger, garlic &shallot to pan with tofu and fry for 1-2 mins.

Add vegetable broth. Cook on high heat for 5 minutes and reduce to medium heat for another 5 minutes.

Add noodles & cook until the noodles are softened. Taste & season with salt and pepper to your taste.

Serve in bowls topped with spring onion, sesame seeds & sesame oil.
Leave a comment