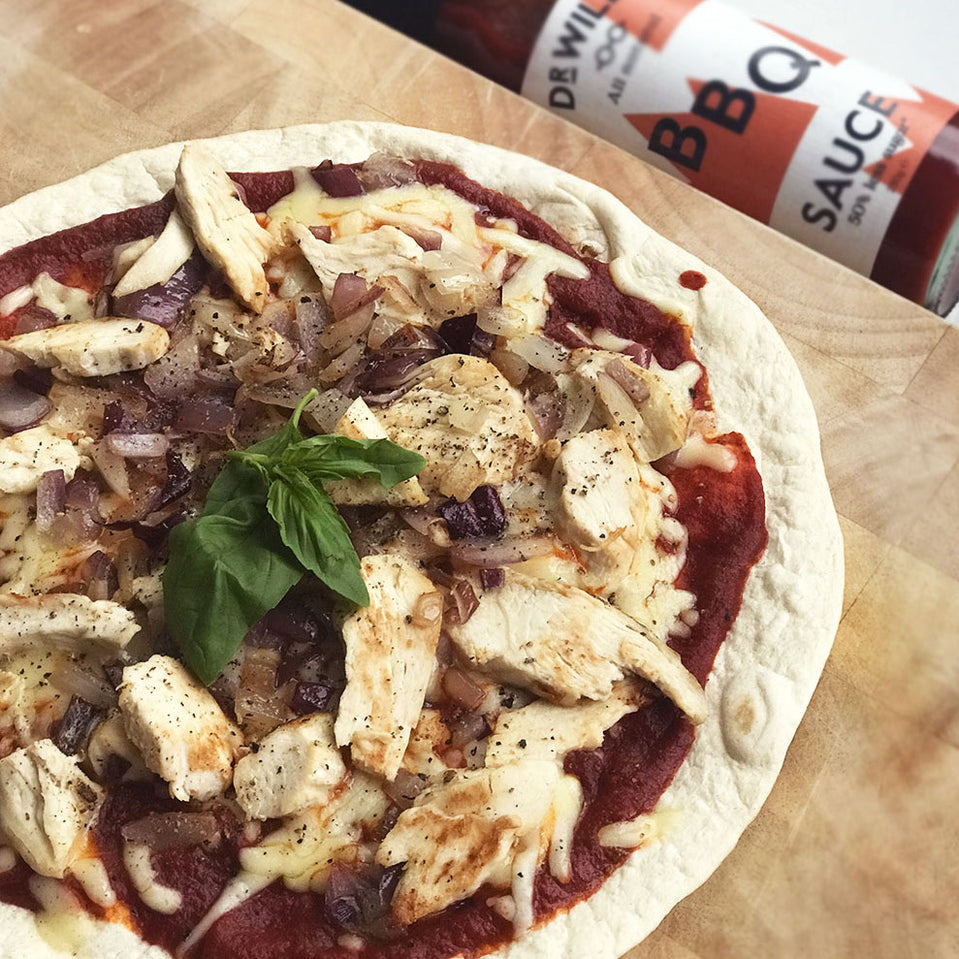 Smokin BBQ Chicken #onepanpizza
We loved our recent #onepanpizza recipes so much we just had to create one with our smokey BBQ Sauce. This one's kept simple with chicken, red onions and mozzarella for the easiest of easy mid-week dinner ideas.
Full ingredients and recipe listed below:
Ingredients (makes 1 pizza):
Tortilla wrap
3 Tbsp Dr Will's BBQ Sauce
100g cooked chicken breast
1 small red onion, diced
30g mozzarella, grated
Fresh basil
Method:
Heat up your frying pan to a medium/ high heat, and cook your onions in a little oil or butter until soft. Add the chicken and cook until piping hot. Remove from the pan.
Place your tortilla into the hot pan. Spread Dr Will's BBQ Sauce over the tortilla and top with the mozzarella. Add the onions and chicken back on top, and leave to cook until the cheese melts.
Finish with freshly torn basil and ground black pepper.
Alternatively, place all your ingredients onto the tortilla and place in a 180° oven for around 5 minutes or until the outsides of the tortilla are crisp. 
You'll be head-over-heels for this delectable dinner, the latest in our Quick 'n' Easy series. It's faster- and a lot healthier- than your local takeaway. So put down your phone, pick up your apron and get stuck in to your new favourite recipe.
Leave a comment