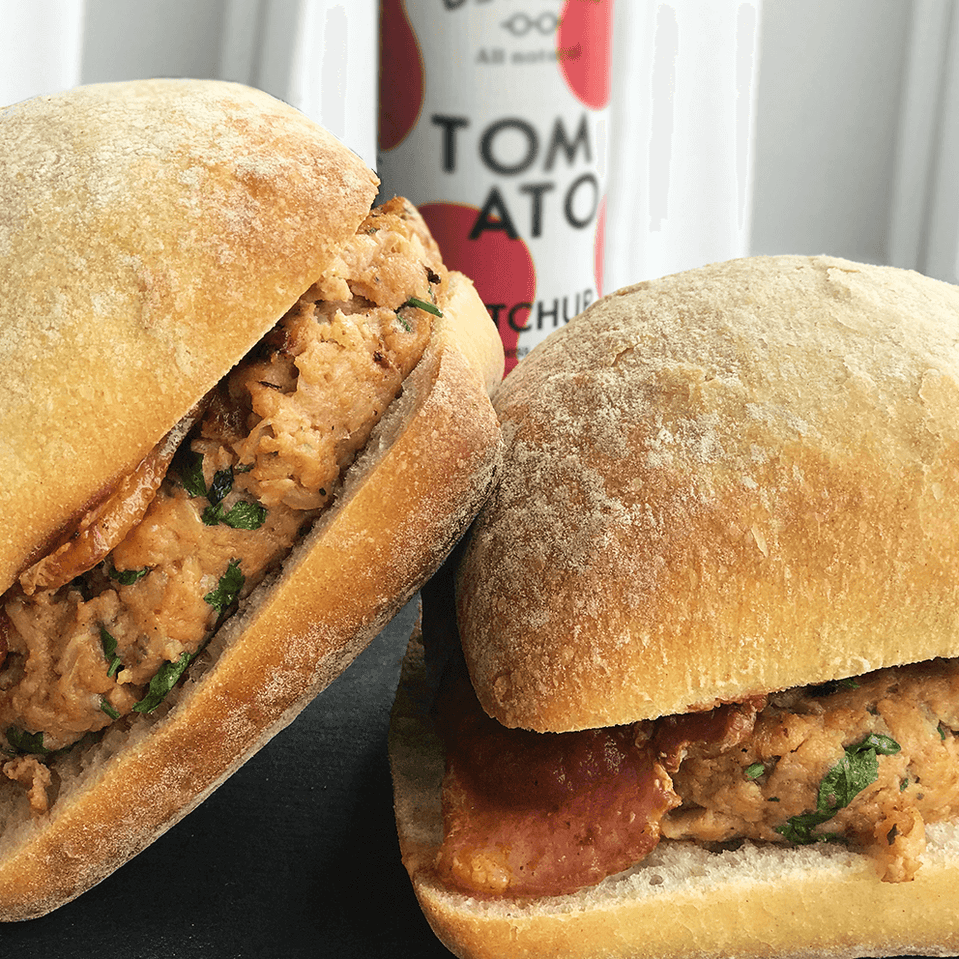 We've used good quality sausage meat to create these tasty brunch burgers, which makes them ever so slightly lighter than they would be if using minced beef. These patties are delicious with or without a bun, but we've gone for a crisp white roll and topped the burgers with smokey bacon for good measure. 
 Ingredients (makes 4 burgers): 
 1 small onion, roughly chopped 
 4 tbsp Dr Will's Tomato Ketchup 
 500g Sausage meat 
 1 egg 
 Handful flat leaf parsley, roughly chopped 
 Salt and pepper 
 30g dried breadcrumbs 
 2-4 rashers of smokey bacon (optional) 
 White bread rolls 
Method: 
In a large bowl, add the grated onion, 2 tbsp Dr Will's Tomato Ketchup, sausage meat, breadcrumbs and egg, and combine well. Add in the chopped parsley, salt and pepper, and work into the mixture. 
Shape the mixture into four equal sized patties (we froze two for a later date). 
Heat a non-stick griddle pan to a low/ medium heat, and add the patties. Fry the burgers for 5-8 minutes on either side, until brown and delicious. Whilst these are cooking, add the bacon to the pan and cook until crispy. 
Toast your bread rolls, and load them up with the patties, the bacon and a dollop of Dr Will's Tomato Ketchup.
Ensure you've got these ingredients ready for Sunday morning and you can knock these burgers up in 15 minutes. The perfect brunch after a big night out - just what you deserve this weekend.
Leave a comment