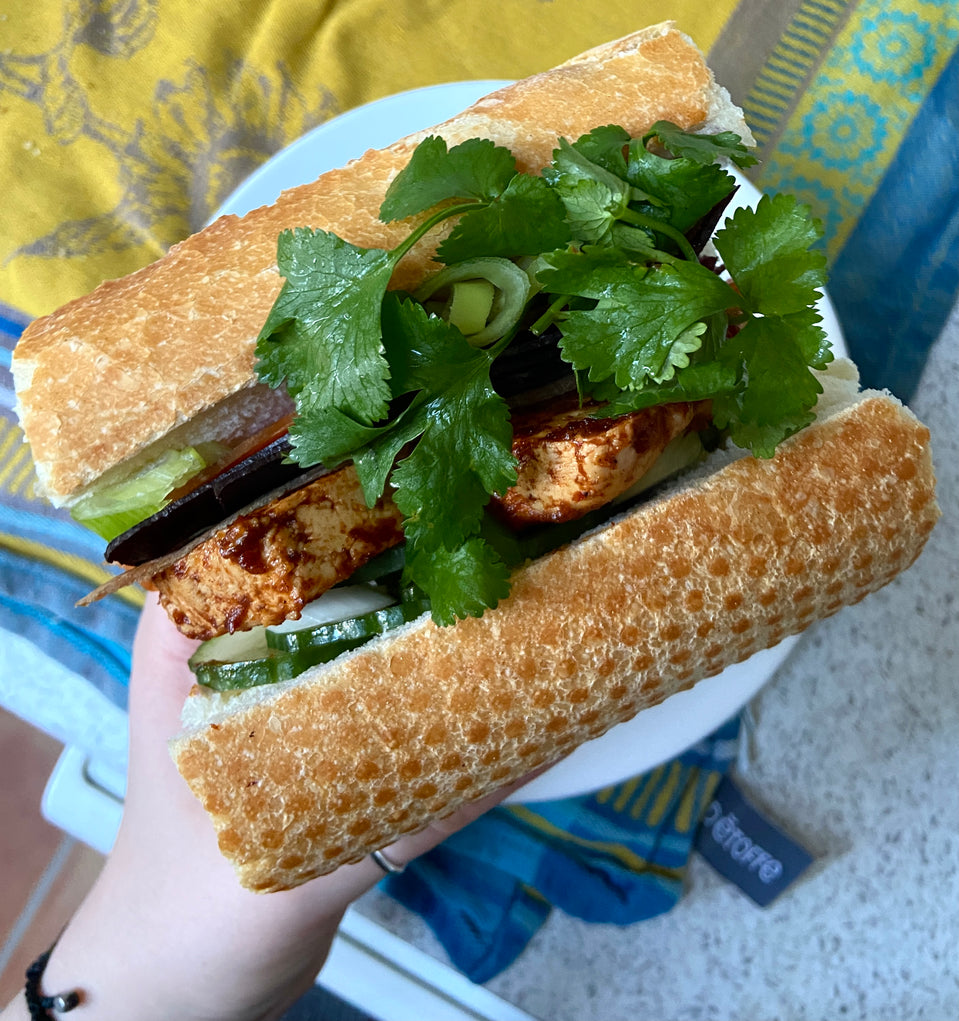 Vegan Spicy BBQ Tofu Banh Mi
Livi Eats got creative with not one but two of our sauces creating this amazing vegan, spicy, BBQ, Tofu Banh Mi. It's super delicious, let us know if you try it!
Ingredients for four:
1 large crusty baguette, sliced into 4 pieces and cut lengthways (not all the way through!)
1 block of firm tofu
1 heaped tbsp Dr. Will's BBQ sauce
1tsp soy sauce
1tsp agave or maple syrup
1/4 large cucumber, sliced thinly
2 medium carrots, shaved into lengths with a peeler (or julienned)
2 spring onions, sliced thinly
a large handful of coriander 
Dr. Will's Vegan mayo (optional)
Method
1. Unless your tofu is extra firm, you may need to press it before cooking to remove excess liquid. Drain and remove the tofu from its packaging, then either press in a tofu press or alternatively wrap in a few sheets of kitchen roll and place between two chopping boards with something heavy on top (a few books for example) and leave for 10-20 minutes.
2. Once pressed, unwrap and slice the tofu into large slices around 1cm thick.
3. Combine your Dr. Will's Sriracha, Dr. Will's BBQ sauce, soy sauce and syrup into a marinade, mixing thoroughly, and spread over a large plate. Place the tofu in the marinade, coat both sides and leave for 10 minutes.
4. Meanwhile, prep your vegetables as suggested in the ingredients section and slice your baguette.
5. Fry your tofu in a little oil until both sides begin to look golden brown and the marinade has thickened and is a little sticky.
6. Serve the tofu in your section of baguette (spread with mayo if desired), and add in all the crunchy vegetables and coriander as desired. This is a basic banh mi - you can mix and match crunchy vegetables (cabbage and red onion work well), or add pickled veg, chillies, Sriracha mayo etc. 
Get your saucy fix here.
Leave a comment