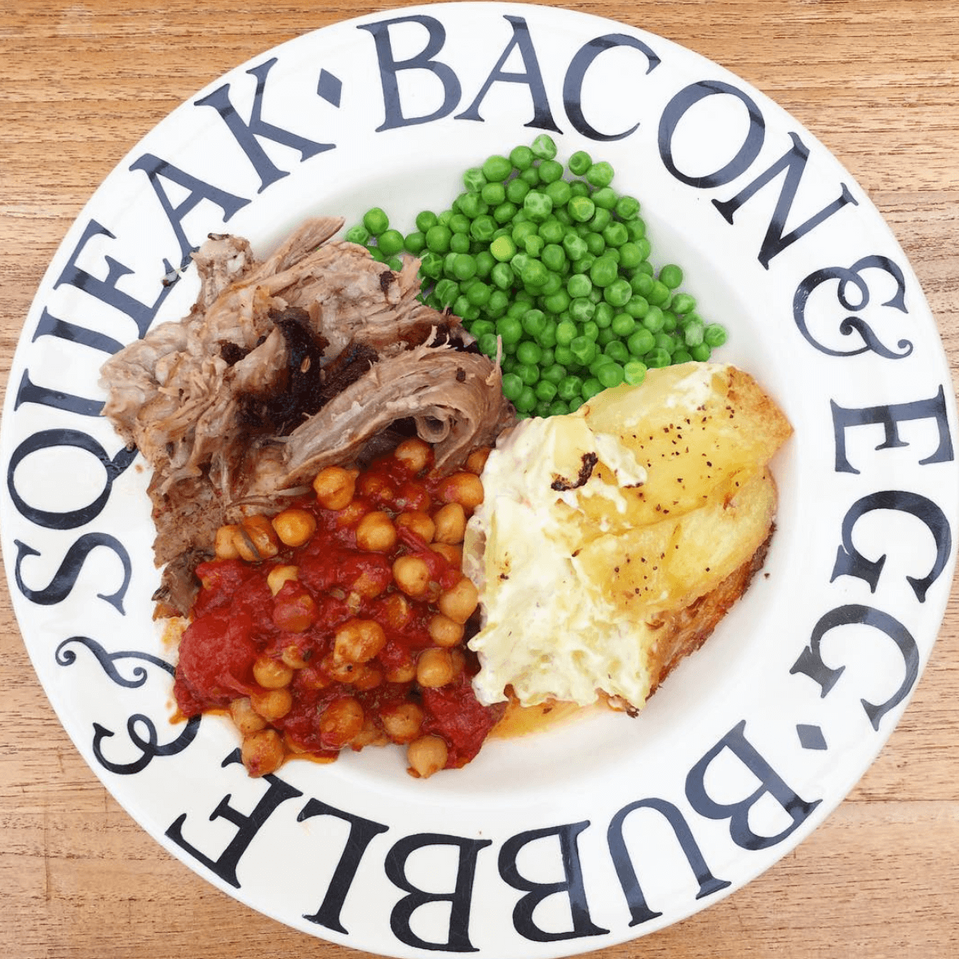 Moroccan Lamb with Boulangere Potatoes
Shoulder of lamb – the poorer, less desirable cousin of the leg – has a bad reputation for being tricky to cook and rather laborious. In fact, the shoulder is a wonderfully forgiving cut and, in our humble opinion, by far the most delicious. All it needs is a long, slow cooking, so you can shove it in a low oven and forget about it – the oven does all the work and the shoulder emerges soft enough to pull apart with two forks.Our take is marinated in classic Moroccan spices and slow-cooked with sweet, nutty chickpeas. The result is a tender, melting mass of flavour that makes a wonderful Sunday lunch, and even better leftovers.
Ingredients (serves 6-8):
For the lamb:
1 lamb shoulder
4 sprigs thyme
2 sprigs rosemary
2 garlic cloves
Pinch of salt
1 tsp cumin
1 tsp coriander
1 tsp paprika
1 tsp cinnamon
½ tsp ground fennel
2 tbsp olive oil
Salt and pepper, to taste
100ml stock
2 x 400g cans chickpeas
2 x 400g cans plum tomatoes
½ bottle Dr Will's Tomato Ketchup
1 tsp oregano
For the potatoes:
1½ Maris Piper potatoes
Salt and pepper, to taste
225ml vegetable stock
200ml double cream
Method:
Preheat the oven to 160°C. In a pestle and mortar, add the sprigs of thyme and rosemary, the garlic and the salt, and grind until you have a rough paste. Add the cumin, coriander, paprika, cinnamon, ground fennel and olive oil and stir well.
Using a sharp knife, make lots of shallow slashes all over the lamb shoulder, then rub in the spice paste and season well with salt and pepper.
Place the lamb in a deep roasting tin with the stock, the rinsed and drained chickpeas, the plum tomatoes, Dr Will's Tomato Ketchup and the oregano.
Cover with foil and roast for 3 hours, then remove the foil and cook for a further hour until the lamb is tender enough to pull apart with two forks.
Meanwhile, peel and thinly slice the potatoes (you'll need floury potatoes for this – we used Maris Piper but Desiree work equally as well).
Layer the potatoes in a lightly oiled gratin dish then pour over the stock and cream. Bake for 50-60 minutes, until the potatoes are cooked and the top is golden and crisp.
Shred up the lamb and serve with the potatoes and steamed seasonal greens. 
This shoulder of lamb, paired with decadent layered potatoes, is a thing of beauty. But how you reinvent it the next day, and beyond, is just as tantalising. We like to turn any leftovers into stuffed flatbreads with pickled veg or spoon it over a saffron-laced couscous and raisin salad.
Leave a comment